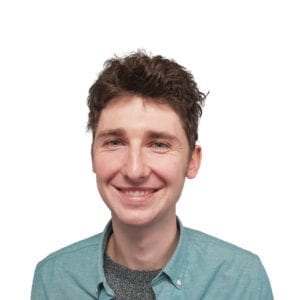 Introducing Billy:
I'm 24, from Taunton, but have not always lived in the South West. I studied English at Manchester Metropolitan University and graduated in 2015, so I was based in Manchester for four years before work took me further north to Wigan.
Now I'm back in the South West, I have never been so appreciative of the winter temperatures here!
Favourite TV Programme?
I love classic comedy shows like Friends and The Office, UK or US.
How Do You Spend Your Time Out of Work? 
I enjoy socialising with friends and spending time with close family. I also love sport, so you'll probably find me playing either football, tennis, snooker or golf.
Sweet or Savoury? 
Savoury, but I wont turn down the opportunity to load up on sugar.
What's Your Dream Holiday Location?
I would love to explore the city and slopes of Vancouver.
Top Film?
I know it's not Christmas anymore but Elf – I could watch it, and have done, on repeat.
Biggest Weakness?
Heights – I'll faint at five foot.
What Are Your Goals at Media Street?
To develop my marketing skills, learn some of the more technical sides of marketing and gain further experience while getting to know new people.
Why Have You Decided to Get Into the Digital Marketing Industry?
I feel it is a natural progression in my career, having previously filled both content and marketing focused roles.