All small businesses want to keep costs down, even in this low-cost age of website hosting, design, internet marketing and SEO. That leads some to think they can save money with a spot of in-house graphic design, which often results in unsightly disasters.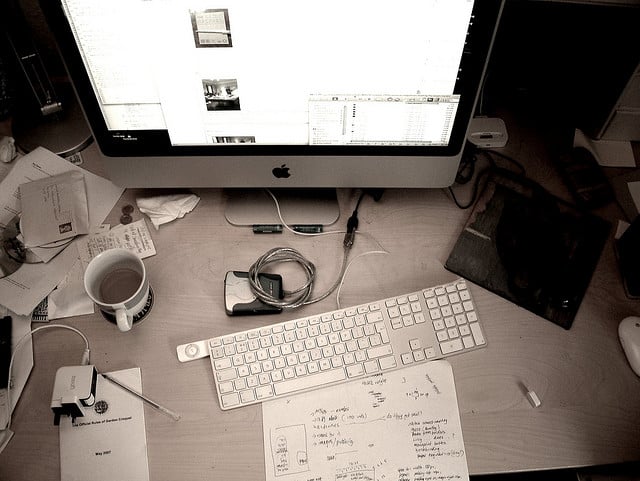 Company logos, product line-ups, and site backgrounds that match and use features from the logo can all help improve your company image. When done well, they help lead a customer into and around the website, and help promote the areas that are of key importance. If done badly, you will end up with a cheap logo and a collection of random art and pictures on a page.
Sometimes, the differences can be more subtle, but good graphic design has been winning customers over for decades. Also, while the effect of good graphic design can be subliminal, the impact on your budget compared to the impact on your bottom line can be huge.
So, when one of your colleagues offers up a logo lovingly created in Microsoft Paint, add it to your folder of possibilities for a design meeting, but leave it to the professionals to do the proper job. Professionals can ensure that the graphic design across a website is consistent, making it more attractive. We can make sure elements are in the right place to grab attention, and that they make an impact that stays in customers' (or potential clients') minds.
Our designers are also a lot faster than your company's own keen enthusiasts, producing the work in a fraction of the time, and at a range of resolutions for use on multiple materials, something most amateurs don't realise is important. A mix of good graphic and web design also only needs to be done once every few years, rather than the constant battle to update a site that has not been created in a harmonised and logically constructed way.
So, while your company's own staff can be a source of great inspiration for logo designs, mission statements and other elements, it is far better to leave the final job to a professional team who can ensure all the elements match up and work together to help sell your business, services and products to customers.