Two members of the Media Street team can now say they hold level two, nationally accredited qualifications! Office Administrator, Kelly has obtained an Equality and Diversity qualification while Marketing Manager, Grace has acquired a Safeguarding and Dignity qualification. We're constantly looking for ways to develop our professional and interpersonal relations at Media Street, as our web design, digital marketing and SEO agency Exeter continues to go from strength to strength and staff satisfaction becomes more important than ever.
A Better Placed Workforce for Media Street
These qualifications mean that both Kelly and Grace are now certified to give advice and guidance to individuals in the Media Street team, should they require it. The pair are now positioned to form a support base and deliver professional help, offering resolutions for any situation relating to teachings on both courses.
Equality and Diversity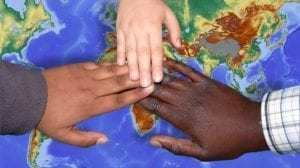 The Equality and Diversity qualification has taught Kelly how to apply best practice in the workplace and society as a whole, with relation to equality and diversity. This course was completed over a nine week period and it was recommended that she completed 10 hours of studying each week, in order to pass the four assessments. Speaking about the course and what it entailed, Kelly said: "The questions covered things such as: what diversity means in a local community and how it is shown, what situations can arise from a workplace where equality isn't put into action, and listing each different type of equality and diversity that can be applied to different people." "I was also asked to describe why personal characteristics could be seen as an opportunity to cause an unequal or non-diverse environment."
Safeguarding and Dignity
Grace, who learnt of the qualification and its benefits at an industry breakfast meeting, has achieved the Safeguarding and Dignity qualification. The course was completed over a four month period and consisted of four units, it required her to answer between 15-20 questions for each unit with in-depth knowledge. This course is designed to teach participants about recognising all forms of bullying and harassment. During its duration, Grace learned how to react and what to do in different types of situations that would require safeguarding. Recalling aspects of her course, Grace said: "It's been brilliant to expand my knowledge in this area of employee health and safety in the workplace. It has given me the opportunity to understand different aspects of safeguarding and diversity, which I can now transfer into everyday life at Media Street. All the hard work was definitely worth it!"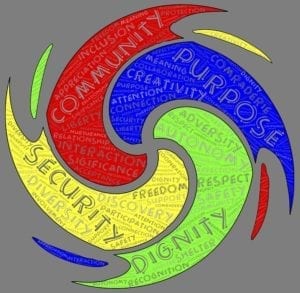 Media Street – An Equal Opportunity Employer
We pride ourselves on being an equal opportunity employer as well as focusing on the professional ability of someone, rather than basing a judgement on the beliefs or forms of identity that may constitute them as an individual. These programmes have provided two Media Street employees with an educational experience, teaching them new skills that will be of great value for our company in years to come. We value every member of staff equally and believe that such proper conduct is a cornerstone of encouraging a cohesive working environment.
For All Your Digital Needs
Looking for a professional and experienced organisation to fulfil your digital needs? Choose our full service digital agency Exeter. Our marketing and web design experts are here to cater to your individual requirements and deliver bespoke, results driven campaigns. Contact one of our friendly team members today to find out more about our complete range of digital services.