In November 2022, Exeter Marketing Agency, Media Street, exhibited at Exeter School's Careers Fair, where Marketing Manager, Grace Jalowiecka and Head of Web Development, Faye Ellis, spoke to aspiring students, from year 9 to sixth form.
The evening consisted of talking with pupils and parents about all things digital and how a career in the industry can bring about brilliant opportunities across a range of digital sectors. The students were particularly interested in how they would get on the digital career ladder, something that can often be overwhelming when choosing GCSE modules and deciding if university is right for them.
Speaking about the event, Faye Ellis commented: "We were really excited to be able to represent Media Street and share our experience and knowledge of marketing and web development with the keen and enthusiastic students at Exeter School – you could really tell that they were invested in learning more about the industry and the experience they would need to pursue a career in digital. Also, because we have already taken on multiple work experience placements from Exeter School students, it was great to see the beautiful grounds that it's situated, and talk to the staff and teachers of the highly regarded school.
"We have been invited back to Exeter School's next careers fair at the end of January, a much bigger event with many other industries attending, as well as it being open to pupils of all ages, not just GCSE and A-Level students.
"It's a really exciting time at Media Street, with office expansion and company growth, so we really hope to see some of the pupils who attend the fair, also joining us in our offices soon!"
With many of our Exeter digital agency staff holding certain qualifications, degrees and industry knowledge, it is always good to know that you don't necessarily need a certificate to show you are qualified, but a good amount of passion and enthusiasm for what you wish to apply yourself to.
This is where our Media Street Work Experience opportunities come into play.
Work Experience At Media Street
At Media Street, we recognise the importance of work experience for young students, as it allows you to explore different career options, build connections and discover what it is you are passionate about. We enjoyed talking to the students at Exeter School about their plans for the future, and hope we provided some useful information to those who want to pursue a career in marketing or web development.
Whether you are applying for a permanent role, or a couple weeks of work experience, Media Street has plenty to offer. Every day at our digital marketing agency is new and exciting, and will definitely keep you on your toes!
Why choose our Exeter Marketing Agency For Your Work Experience?
Gain Industry Knowledge and improve your skills – we will be able to teach you about all aspects of digital marketing or web design, and we can advise you on anything you are particularly interested in. The knowledge you acquire from your two weeks with us will be hugely valuable when it comes to applying for similar roles in the future.
Work alongside a fun and friendly team – Every team member at Media Street will be happy to answer any questions you have during your time with us – no question is ever a silly question. Not to mention, we have regular (very competitive) games of table football!
Discover what your interests are – because we offer an extensive range of digital services, you can discover what you are most interested in and focus on pursuing this when it comes to finding the best career path for you. Take a look at our portfolio for more of an insight.
Here's what our current employees have to say about working at Media Street:
Rebekah – SEO Executive & Digital Content Writer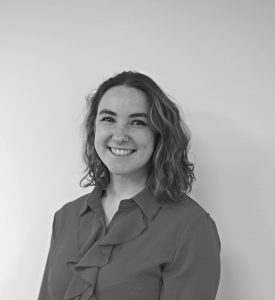 "It sounds so cheesy to say but I'm genuinely excited to come to work here in the morning. There's always something interesting and different to be getting on with"
Faye – Head of Web Development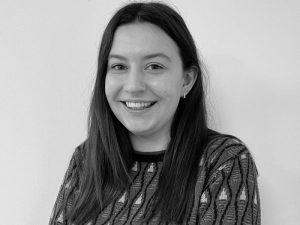 "I've worked here for three years. Starting as a junior web developer I learned a lot over my years here to the point that I'm now the first person our clients contact for web design advice. My favourite thing about working here is that everyone is always trying to help each other, it makes for a really nice place to come to work everyday"
About Media Street
Media Street has recently been announced the Best Full-service Digital Marketing Agency in Devon by SME News, a highly regarded awards programme that celebrates the success and achievements of small to medium sized enterprises in the UK.
Since it was founded by Charlie Street over 10 years ago, Media Street has offered a diverse range of marketing services to businesses across all industries. From chalet rentals in Verbier to local wedding venues and accountants, Media Street has built up an impressive portfolio of over 50 clients, helping each one achieve results-driven success.
At the core of all of our Exeter digital marketing agency's success is our talented team, made up of marketing and web design experts. Not only is the team incredibly hard-working and diligent when it comes to our clients' campaigns, but every member always goes above and beyond to support each other's growth and development within the company.
What We Do
Our mission is to provide the best web design services and integrated marketing strategies, including:
Get In Touch With Our Exeter Marketing Agency Today
Media Street welcomes work experience students from schools across Exeter and Devon, so if you would like to learn more about our Exeter digital marketing agency over the course of a week or two, we would love to hear from you. Contact us today on 01392 914033, or send us an email with a cover letter to [email protected]. Alternatively, you can apply now online.