Get to Know Your Customers Day falls on the third Thursday of each quarterly month and presents businesses with the opportunity to generate awareness for their customers, showcasing who they are and what makes them unique. We want to do something special to mark each Get To Know Your Customers Day this year, in celebration of all our valued customers. As a result, we've recently conducted an interview with Adrian Mudd, the owner of our Coventry-based client, Spy Equipment UK.
Maintaining good working relationships with clients is our number one priority and we achieve this by accounting for their every need, swiftly addressing any part of their campaign that may be causing concern. According to Pulse, 71% of clients end their relationship with an organisation because of a lack of attentiveness, support and regular performance updates.
Working With Our Digital Marketing Agency Exeter
Media Street has worked with Spy Equipment UK for many years and we've enjoyed seeing them blossom into the organisation they are today. Over the years, they have benefitted from the work of our Exeter web design, hosting, SEO, marketing and digital marketing agency, and are now a global supplier of equipment within the spy technology industry.
Spy Equipment UK are the nation's leading supplier of surveillance, counter-surveillance, spy and tracking devices. Media Street spoke to Adrian Mudd, owner of Spy Equipment UK, to find out more. We hope this interview gives you an insight into the inner-workings of one of our longest standing clients!
Q: When was Spy Equipment UK established?
A: "The company started as a sideline to Mission Investigations, a Private Investigation Agency (itself set up in April 2000). Spy Equipment UK was officially set up in March 2006."
Q: Can you give a general overview of the day-to-day operation at Spy Equipment UK?
A: "Spy Equipment UK is generally an e-commerce company selling to countries globally, although we do have customers who visit us to discuss their requirements and purchase our products. We do retail products not made by ourselves, but we also continue to expand the range of products that we make in-house, selling directly to the end user – but also through resellers. Some typical day-to-day tasks are as follows:
Manufacturing products either for orders or stock.

Responding to enquiries on the phone or via email.

Packaging up sold items ready for collection by DHL, or for sending Royal Mail Special Delivery.

Dealing with customer problems, assisting with instruction over the phone and testing/repairing returned items.

We undergo admin tasks to keep the website populated, with stock of parts and packaging, for example.

In the background, we develop new products or evolve old products."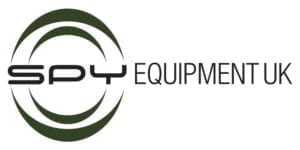 Q: How many people make up your team in total?
A: "There are four of us in our team. We all operate out of one office and, although we all have our core roles, we help to cover each other's duties from time to time. I manage the business, deal with accountancy, buying and central administration, and make a range of products.
"Rhys deals mainly with customer support and dispatch of orders, but also helps with certain component creation. Alex heads up the sales department and also has his own range of products that he makes himself. Ben works part-time, dealing with dispatch on busy days, as well as undertaking a variety of other tasks in relation to our product creation."
Q: I understand the appeal of your products to individuals, but do you sell your products to organisations?
A: "We sell to police and military security organisations, but also get regular requests from care homes, hotels and various retail outlets needing to check on their staff."
Q: What percentage of your products have you manufactured yourselves?
A: "We manufacture just over 50% of the products we sell. We manufactured our first product some six years ago and, since then, our confidence in manufacturing has enabled us to expand this side of the business."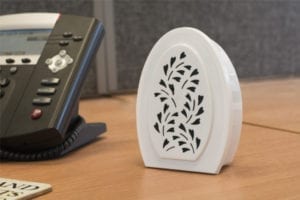 Q: Do you get a lot of international orders? Which countries tend to buy from you?
A: "We get international orders from around the globe, selling to the end user, but we have also had bulk orders from military security in the Middle East and security organisations in Africa. We have re-sellers distributing in the USA, Italy, Ireland, Netherlands, France, Denmark, Norway, Germany and Canada."
Q: What made you choose Media Street originally?
A: "We purchased a payment plug-in during a website revamp. When we launched the payment gateway (SagePay), it didn't work. Our then website developers blamed the Media Street plug-in but after an extended discussion with Charlie (Managing Director at Media Street), and subsequent intervention, it was discovered that not all of the plug-in code had been entered. After a follow up discussion about website development, we decided to hand this side of things over to Media Street, later followed by the SEO and marketing of Spy Equipment UK."
Q: A word on your relationship with Media Street, what's it like working with us?
A: "Initially my only contact was with Charlie. Things were implemented very quickly and it was easy to discuss and get changes made fast. As Media Street grew, there were times when it was difficult to know who to speak with in relation to what because of changes in staff and operating procedures, but things still got done.
"We have good working relationships directly with numerous members of staff. If problems arise, help is usually at hand even out of hours, something that happened recently on numerous occasions when the website was under continual DDoS attack, which was reassuring."
Media Street – Full Service Digital Agency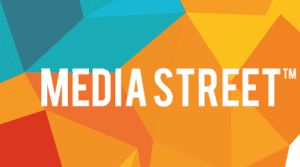 2019 is a very special year for Media Street: we will be documenting many more client profiles and fact files in July, in line with an extended celebration of Media Street's 10 year anniversary! We value all our customers, no matter the age of the relationship and the number of digital aspects covered on our side.
Our digital agency Exeter provides comprehensive web design, digital marketing and web hosting services. Get in touch with our friendly team today, and see how Media Street can grow your business through the implementation of our honed digital proficiency.