It's important that, as a leading full-service agency in Devon, we are transparent with our current and prospective clients about changes in the industry and how these may affect your marketing budgets. In light of this, and following an announcement from Google at the start of September 2020, we would like to inform our clients and audience of the introduction of a small fee for Google Adwords customers.
What do the Google Ads fee changes mean for me?
Luckily, the new fee is only small – 2% in fact – and this will be charged every month and will be displayed on your invoice produced by Google Adwords in the 'billing and transaction' section of your account. The fee itself is being introduced following the new digital services tax (DST fee), which is also being driven in Austria in Turkey who have a tax fee of 5% on top of their monthly cost.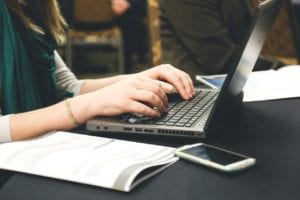 The new fee will commence from November 1st 2020 and will be added to your monthly budget cost. For example, if you pay £100 to Adwords each month, then your new bill will be £102.
Will the DST change the way my account is run?
In short, not at all. Your campaigns, ad groups and adverts will run as normal and how you are charged for each click (cost per click) will remain the same. Your dedicated Google Adwords account manager will be able to assist you further if you wish to discuss the changes outlined by Google.
Media Street – Providing Quality Leads for Your Online Company
Media Street has provided over 10 years of experience in marketing and advertising for clients in all industries and are passionate about acute targeting and honing in on and converting your prospective audience. We have worked with veterinary practices, local builders and traders, as well as international clients in the hospitality industry and continue to share our knowledge and expertise in Pay Per Click advertising.
If you would like to learn more about the changes in Google Adwords fees, or even our commitment to providing quality leads for your business through other forms of advertising such as paid social media and email marketing, then give us a call today on 01392 914033 and one of our friendly team will be happy to discuss your requirements.