Google Glass is finally went on sale on the 23rd of June, and we can't wait to see a new phase of technological innovation take to the streets of Britain. The device, priced at £1000, is being targeted at developers in this, its "open beta" prototype stage, with an age limit of 18 years old for users and a steep price tag to ensure this aim is fulfilled. Media Street has already been looking into developing our services to suit Google Glass, so we're very excited to open up a new avenue of web functionality to our customers soon with Glass!
Using a connected smartphone, Google Glass connects to the internet and displays a screen which appears to be about 8ft in front of the user's eye. It is voice-controlled, and can be used for many functions such as viewing messages, Google Maps, and taking photographs. Although there are some restrictions being put into place around the product, such as its current disallowance when driving and in cinemas, there have already been many benefits proved.
Google Glass to pose huge lifestyle benefits
Glass has been trialled by individuals suffering from Parkinson's disease, and been a great success in improving functionality with avoiding touch screens through the voice activation function. It has also been used by police officers and detectives in cases, allowing them to film as they go and gather video evidence at all times without limiting other necessary actions. Surgeons have also utilised this feature, to record exactly what they are doing during an operation, without distraction. It may also be used to train up medical students by offering a surgeon's own perspective which was before difficult to achieve without trying out the procedure themselves. So, not only will Glass develop the technological sphere, but a number of public service industries in a way that could dramatically improve our quality of life.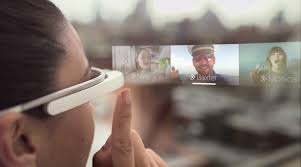 Head of Google Glass, Ivy Ross, claims the gadget will "bring people the technology they rely upon without drawing them out of the moment", facilitating both online and in-person interaction simultaneously. This could significantly improve efficiency for businesses of all types and professionals in their daily lives. At the moment it's not intended for a mass market, rather for specialist users who can implement Glass into their busy schedules and provide Google with feedback on its features.
Revolutionising online business
Google Glass looks set to create a revolution in business practise, and, in time, personal productivity. Its multifunctional abilities and discreet appearance make it ideal for company meetings, along with developers such as those working on a web design who will be able to see their site as they work on the move throughout the day. What was once considered a futuristic and implausible dream is now very much a reality, and may completely change the face of modern commerce and technology.
A new world of programming opportunities and technological interactions is opening up, and we're very much looking forward to finding out more about this product so that we can develop new services to enhance what is bound to be a permanent and dominant fixture in the tech world.
What do you think of Glass?
We'd love to know what you think! Do you love the sound of Google Glass, or do you have reservations? What would you use Glass for? Let us know in the comments below!