As a result of the rapid proliferation of social media use in recent years, and, most recently, the roll-out of apps such as TikTok, more consumers are shopping online than ever before. It is, therefore, crucial that businesses have a strong digital presence, in order to effectively communicate with their target audience. Moreover, it can be easy to focus solely on the number of followers you have, without paying attention to what really matters – who is actually engaging with your content.
We have put together our best tips to help you take your social media marketing and social media engagement up a notch in 2023:
What Is Social Media Engagement?
In simple terms, social media engagement refers to how successfully a brand is communicating with their existing and target audiences across various platforms. Metrics such as the number of likes, comments, shares, mentions, retweets, or direct messages are most commonly used to measure social media engagement, as these show users are interacting with the content on their feeds, rather than just scrolling past.
As a brand, it should be your goal to increase engagement as much as possible amongst your followers.
Why Is Social Media Engagement Important?
There are many benefits of increased social media engagement, but here are a few we believe to be most notable:
Increased brand awareness
With over 57 million social media users today in the UK alone, the opportunity for businesses to find new, potential customers is boundless. Brand awareness is crucial for building trust and recognition amongst consumers, as well as staying ahead of competitors. If consumers are recalling your business over similar offerings, your market position will grow stronger, in turn leading to an increased number of sales.
Ultimately, whether you are a small start-up, or a more established enterprise, social media is a cheap and effective way to spread awareness about your business and reach much larger audiences.
Connect with an audience on a personal level
It is important to facilitate meaningful conversations and build relationships with your audience, in order to regularly address any concerns, gather their feedback and to create a more interactive environment. Social media platforms like Facebook and Instagram make it very straightforward to connect with your audience, for example in a comments section, or via direct message.
Improved search engine presence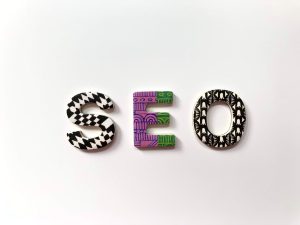 Social media engagement can also have a positive impact on SEO, which will boost search visibility and will encourage higher rankings in search engines. Whilst social media does not directly influence SEO, social signals can definitely promote visibility. For example, on your Google Business Profile listing, there is a section for links to your social media pages for quick access for potential customers.
To break it down, when a business posts more interesting and engaging content on social media, it will gain traction, reach a wider audience and encourage website visits. This will help the business' social media pages to rank higher in search results, generate more traffic, as well as building a stronger brand community.
Our Top Tips For Increasing Your Social Media Engagement
Now you know why it is important to focus on engagement, here are five of our top tips to help you achieve a better social media presence:
1. Set measurable goals
By establishing your business goals early on, it will be easier to determine which engagement metrics are most important to monitor (for example if your goal is to increase brand awareness, looking at impressions and page visits will probably be a priority). It is important to make these goals specific, time-bound, measurable and of course, attainable.
2. Get to know your audience
It is useful to research your audience's demographics, their needs and what motivates them, to create a specific 'persona' that can be used when targeting content. Finding out what types of posts engage your audience the most and then identifying trends amongst these groups, for example what other accounts they follow or what topics they are interested in, will be of value to your long term social media segmentation strategy.
3. Create meaningful content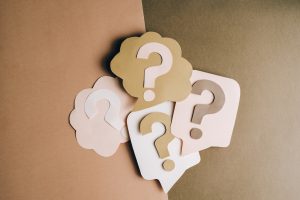 It goes without saying that one of the best ways to increase engagement amongst your audience is to post content that is interesting and attention-grabbing. Social media platforms are saturated with static content from brands, and this is no longer having the desired effect. For this reason, it is important to create content that will be useful to the consumer, for example videos, tutorials and Q&As. Giveaways and competitions have also become an effective way to boost engagement, as you are offering the audience an incentive to complete a call to action.
4. Engage with your audience
Whilst it is not necessary to reply to every comment you receive on your posts, it is important to respond to more notable ones that may be raising a concern, making a suggestion, or asking a question about a particular product or service. Not only does this show your audience that you are keen to interact with them, but it creates more of an online community, which can have a positive effect on brand reputation.
A simple strategy to engage with your audience is to post more interactive content, such as polls, surveys, quizzes, which could be based around your product or service, or just for a bit of fun. As well as:
Following people who follow you
Following people who follow your competitors
Resharing stories
Commenting on your followers posts and creating a community amongst your followers.
It is also important to post consistently across all platforms, as this will boost brand recognition and recall amongst your followers – we usually recommend a minimum of 2 posts a week. This can sometimes be time-consuming, so scheduling posts is a great option to keep up to date online. For example, full-service digital marketing agency, Media Street, offers a social media scheduling plan that involves planning posts up to a month in advance, in accordance with daily and seasonal trends.
5. Review analytics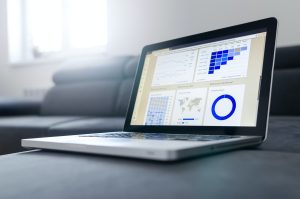 Finally, you should ensure that social media analytics are reviewed regularly, in order to determine what content is most popular, and where the engagement rate is particularly low, so your strategy can be refined accordingly. These valuable insights should be considered on a monthly basis, if not weekly, to help guide your social media strategy and maximise engagement.
How Can Our Exeter Marketing Agency Help?
At Media Street, we offer both an organic managed social media campaign and a paid social media marketing plan. Here is a brief overview:
Organic managed social media campaign
Our organic package includes full social media posting on a monthly basis, where we will regularly post creative and strategic content aimed at engaging new and existing customers, while also encouraging a larger following, alongside optimising future posts based on the response.
We also pay attention to interacting with the online community, to build on your brand awareness and encourage better engagement. As part of our Engage package, we will also respond to any enquiries that come through social media, whether that is direct messages or in the comments, to allow you the time to focus on other business objectives.
Paid Social Media Marketing
For those looking to target more specific audiences on social media, paid social marketing may be the best option. This option allows you to choose who you want to target based on demographics, which includes:
Geographical location
Occupation
Age
Behavioural characteristics, such as their interests and motivations.
The main paid social platforms we work with are Facebook advertising and Instagram, which both help our clients to effectively target thousands of potential customers almost immediately. Some of the example campaigns that can be used on Facebook include: Remarketing, Form Leads, App Installs or Messenger. We can also help with LinkedIn and YouTube Advertising too.
Contact Our Exeter Marketing Agency Today
If you are unsure where to begin with optimising your social media platforms, our knowledgeable marketing team at our Exeter digital agency, Media Street, would be happy to discuss our social media marketing options in further detail. Please do not hesitate to contact us today on 01392 914033 or email us at [email protected] – we can't wait to hear from you!