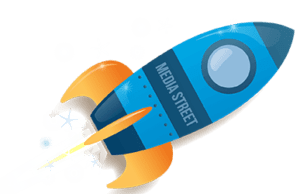 What a hectic 2016 it's been so far in the Media Street offices! Not only are we pleased to see new staff joining our Bristol office but I'm also incredibly happy to announce (and show-off!) our new hosting and domain name registration system to all our clients.
For customers' or readers' unaware of our history, we offer web hosting to companies, organisations and charities all over the world (Europe, Asia, USA and Africa), we've been doing this for over 5 years now and this has all been fine and we've hundreds of happy customers. That being said we suffered issues in February and, since 2010, we've learnt a lot. As a result, in February we decided to take take the plunge and re-think our hosting from the ground up, re-investing in our future as a leading web hosting company and evolve our business.
As a result of this investment and change to our services I've published this story to fully explain everything to our customers and to inform them of what's now possible and available to them. I really urge all our customers to read this and I look forward to receiving feedback on it as clients' start testing and using the system(s).
Changes to our Main Website
We've fully rebuilt our hosting website which customers log into. It's built within a CRM system now and is stored on www.media-street.co.uk, whereas previously we had it at www.media-street.uk . We've also protected everything behind a "extended" SSL certificate making customers safer whilst browsing our website.
Key new features are:
Ability for customers to set up automated billing
Support ticket system re-built. The new system should allow staff replies to dramatically improve. A lot of questions we're asked, we've been asked before, so on the new system we've got detailed instructions/tutorials ready at the click of a button. Allowing staff to offer the best advice, in detail, instantly.
You can now access cPanel features within your hosting account on our website.
You can easily add email accounts from our website
You can view website statistics and manage domains & hosting with total ease
All built and working on mobiles!
New hosting package descriptions and specifications (all upgrades!)
We've Changed our Billing System
We're pleased to say that our new hosting site of the Media Street website has AUTOMATED billing and subscriptions. This means your services can "auto-renew". Be rest assured that nothing will ever expire. We've also got new reminder emails and alerts, helping customers stay on top of their hosting.
We're all on cPanel and WHM!
Whoop whoop! One company, one operating system and GUI. Before we've supported both Linux and Windows hosting, we also supported Plesk, EXTEND, cPanel and more. We're keeping it simple now and sticking with linux, CentOS and WHM/cPanel.
Benefits of cPanel
Quick links to your invoices, support tickets and more from cPanel
Widely used by hosting companies' world wide
Quick to copy data from one location to another (in cases of emergency)
Fully integrated into the Media Street website
Media Street staff now have more control of the everything. Improved email reporting & services, improved
Domain Registration, Management and Purchasing
We've not made too many core changes to the way we handle and manage domains. We've made it easier on our website to manage your domains, but it's mostly interface improvements. The only core change is customers' can now update their Nameservers directly on our website. Saving time and making your life that bit easier.
Lite, Standard, Pro and Supreme (Shared) Web Hosting
We've moved to a spanking new data centre! Before we were spread between Derby and Leeds – we've now relocated all the data (websites and emails) to Manchester. Placing your website on 'the Cloud', this is powered by the latest Dell & Cisco Hardware and using 512GB Ram and 128 CPU Core. That's BIG!
Due to these new systems updates we hope all clients are noticing faster websites. for all our "shared" hosting customers. Whilst moving sites and during the testing phase we noticed good results, now with it deployed it looks like websites have (on average) improved by 65%. We tested 12 pages for different websites on are old server and the average load time, per page, was 3.52s. On the new system the average time for the same 12 pages was 2.13s.
The new system has various other benefits including:
PHP Selection – Pick the PHP version of your choice, whether it's 5.2, 5.3, 5.4, 5.5 or 7. You can easily switch within cPanel and also select the relevant PHP libraries you require.
Speed – We're running Unix Varnish Cache system. This dramatically reduces the load on our servers and improves the time required for pages to load on your website.
Off-site backups – We're backing up every website in the early hours of the morning and store backups for 30 days off-site. This is included free of charge for all shared customers. For "Supreme" customers you can access these backups from within your cPanel account. For Lite, Standard and Pro customers we'd need to do the restore for you – the cost for this is £75+VAT – simply raise a support ticket if you require a restore. We're also proud to announce that from the middle of April we will be taking a backup every hour of our shared platform.
Better security – We've got a lot tighter security on the new system. All customers also have access to a "Virus Scanner" within their cPanel account – using this you can scan all your emails and files for any malicious files.
No mailbox restrictions!!! – On our old system customers were restricted to a maximum mailbox size of 400mb. Over that and it cost £14.99+VAT per year to upgrade to a 2GB account. On our new system your email account can (in theory) be any size! It's linked to your main hosting account, so if you're on our "Lite" hosting account you get 5,000mb as standard – this can be used for both emails and files. If you choose our "Supreme" account you get unlimited disk space, this means your mailbox size could be unlimited (within theory). We're hoping this is a very welcome addition for customers, as it should reduce the prices our customers are having to pay for their services.
Hybrid/Cloud/VPS Hosting
These services haven't changes as much yet. That being said it's next on our "To Do" list. Our shared hosting is now, significantly, better so for most customers it should be more than efficient. For larger clients though, using Hybrid/Cloud/VPS Hosting we understand that you simply can't afford any downtime at all and the system must be faultless – therefore we're changing the way we offer these services so we can offer this.
Our plan of action for these customers is to "double up" on everything and we're going to fully manage your services – so as to ensure it's always up-to-date, secure and protected. For the doubling up we're going to use two data centres in completely different locations – we're then syncing websites between these locations at set intervals. If we therefore have any issues with your website we should, in theory, be able to have you back online in a new location within 1-5 minutes of deciding to take this action.
Are you ready to "Get Started" and enjoy these new benefits??
Great! There's nothing you're needing to do at this stage. We're going to be starting to email each customer direct over the coming 5-15 days and notifying everyone of all the changes and providing everyone with their new account details. So stay tuned. For new customers you can view and purchase hosting packages on our hosting page.