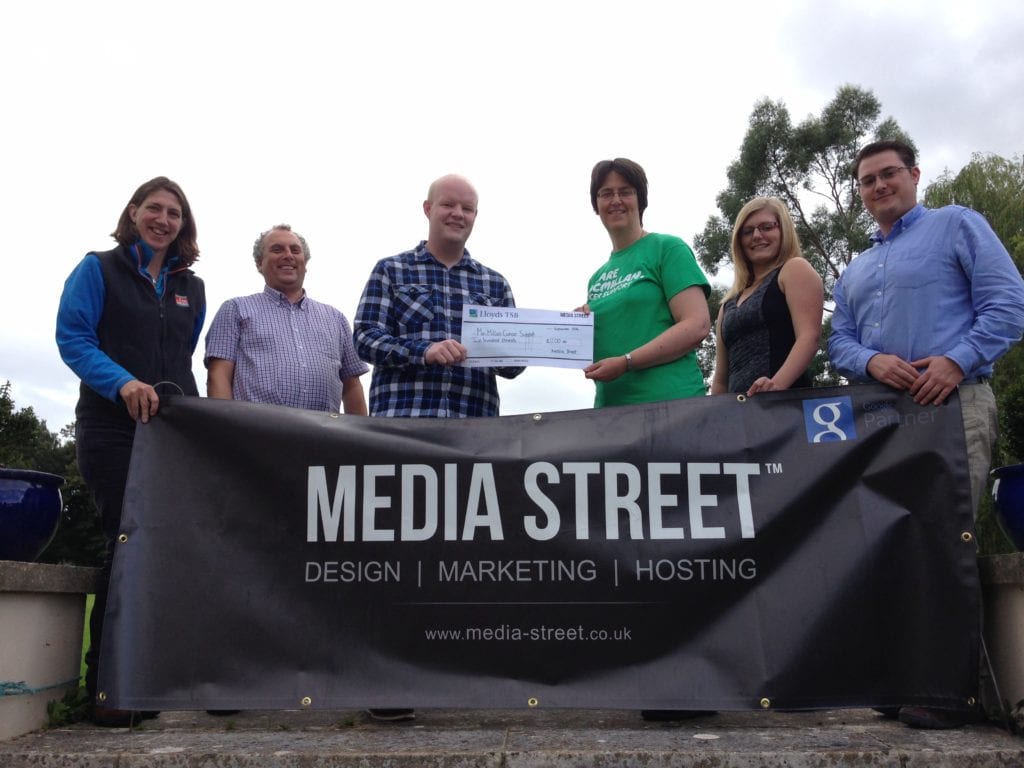 At Media Street, we are strong advocates of local, national and international charity events. While we are predominantly a creative web design and digital marketing agency; helping people and businesses is at the core of everything we do. Embracing the community is important to us, especially when we're raising money for commendable causes.
Most recently, we have had the pleasure of supporting the very first Cranbrook Fun Run – an event organised by the East Devon Volunteer Support Agency (EDVSA). This brilliant event aims to raise money for Macmillan Cancer Support and as a local Devon-based occasion, we were keen to get involved!
Fun (run) for all!
The Run took place in Cranbrook, a fast-developing town in the South West, on the outskirts of Exeter on Saturday 17 August 2016. It included a 1k and 5k circuit, and encouraged families, children, clubs, groups and individuals – of any age and level of ability – to get stuck in and have fun.
Included were a selection of refreshments and a chance to find out what's happening in the town, and we were amongst a range of sponsors. Delighted to have taken part, the day was definitely a success.
"For us, it was important to organise something that was in the Cranbrook country park, and that brought the community together to take part in an important yet fun charitable event," says Cranbrook Community Development Worker, Keith Johnson.
[bctt tweet="Media Street was honoured to help raise £600 for @macmillancancer at the first ever #cranbrook fun-run! " username="@mediastreet"]
Getting creative for Cranbrook
This year's event raised an incredible £1,000 for Macmillan Cancer. This included £300 on the day, a £200 donation from Media Street and £500 matched donation from Macmillan. We were very honoured to have a part to play in this amazing cause!
"Media Street has been fantastic. Without their help, our marketing and publicity material would not have attracted so many people. The creative look they brought – from designing flyers and banners to a great website – gave us confidence in the event; but more importantly, gave our audience confidence that the run would be well-organised and professional," Keith states.
With an eye towards the future, Keith and the team at EDVSA are looking forward to hosting more events like this in the developing town of Cranbrook, and we can't wait to engage in the next fun-filled event for a great cause, hopefully, this is the first of many fun-runs in Cranbrook!
"So many people on the day asked if it's going to be annual event. We'd like it to become that. Cranbrook is still in its infancy, but we'd like to see the run grow as the town grows – with the course marking those changes. In many ways, an annual fun run will serve as a run through the living history of the town."
Strike a pose
On Thursday 29th October, Macmillan came to the Media Street office in Exeter to take part in a photoshoot . Donning our best garments and stylish haircuts, we were able to help promote this worthy cause – and strut our stuff in front of the camera at the same time!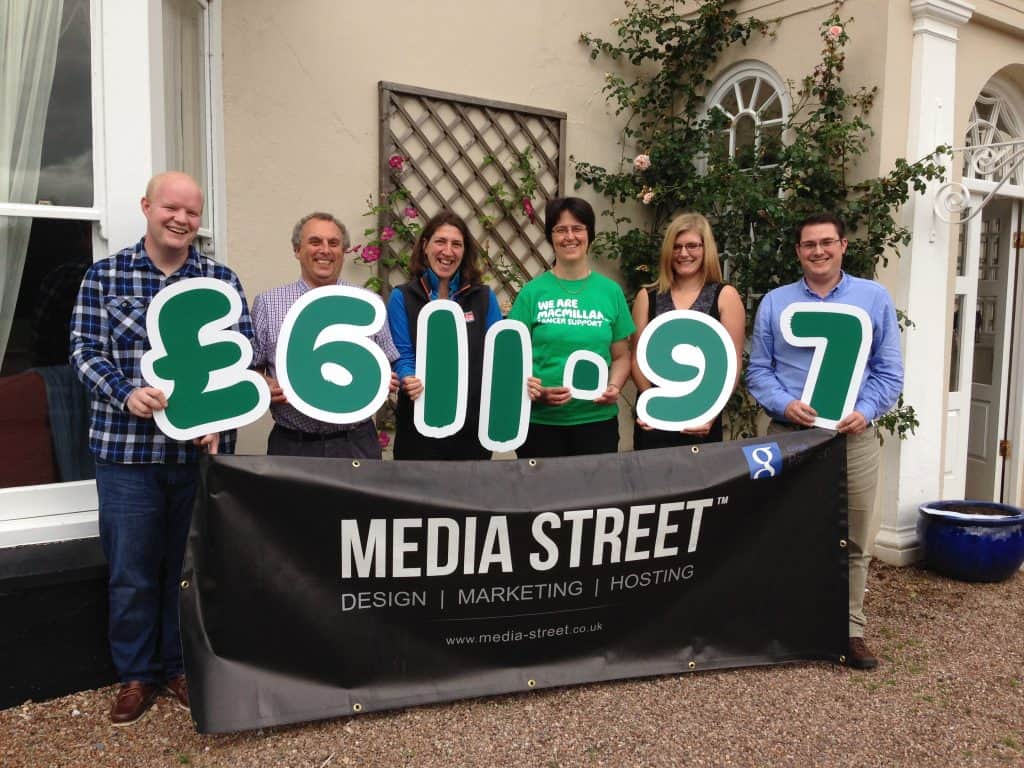 Managing Director of Media Street, Charlie Street, concludes: "It was fantastic to see all the associated organisations and volunteers come together for the Cranbrook Fun Run over the last few months, and to have raised over £600 during this great event. I very much look forward to surpassing this achievement next year and continuing to help the local community wherever possible."
Media Street is a creative design agency dedicated to helping local and national charities, and supporting events within the community. Get in touch today to find out how we can help with the marketing, design and publicity of your event.