We are very proud to announce that Media Street Ltd has recently won the Best Full-Service Digital Marketing Agency – Devon award from SME News.
Media Street has been offering an extensive variety of marketing services, from our Exeter-based offices for over a decade to a wide range of clients across various sectors and countries. Since our establishment in 2009, Media Street has continuously stayed ahead in an ever-developing industry, ensuring all of our clients receive dedicated and innovative marketing services to meet their online goals and, therefore, increase performance.
What Are The SME Awards?
The SME awards are annual accolades hosted by SEM News to celebrate the success of small and medium enterprises – with categories ranging from finance and agriculture, to energy and power. Since 2017, SME News has offered support, validation and awards to small and medium businesses across all sectors.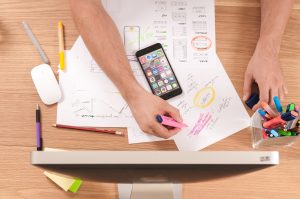 What Makes Media Street Devon's Best Full Service Digital Marketing Agency?
Here at Media Street, we know that a well-designed website and an integrated marketing strategy are instrumental in ensuring a business continues to grow consistently. This is why we offer a wide range of digital marketing strategies, including;
Grace Jalowiecka, Marketing Manager at Media Street, commented: "It's always fantastic to be recognised as a leader in the industry and the recent SME Award highlights our authority in the digital marketing scope both locally and nationally.
"The award is certainly a testament to the marketing team at Media Street, who continue to build relationships with their clients to understand their requirements down to the finer detail, so we can then go on to attain great performance figures across the board.
"We are looking forward to what the near future brings as we gear up to one of the best years for the marketing department since our establishment."
Digital Marketing Services Devon
We are, as the award states, a full-service digital agency, offering results-based marketing and website designs. We have been working with some of our clients since Media Street first began and are always welcoming new businesses and clients onboard. If you think your website would benefit from some of our marketing services, we would love to learn more about your business, goals and vision for the future.
We also offer hosting and graphic design services! To find out more about our services or to request a proposal, contact our team today by calling us on 01392 914033 or emailing us at [email protected].