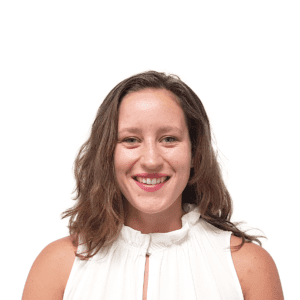 First, tell us a little about your background….
First of all, hello everyone! I'm Grace and I'm the new recruit here at Media Street. After recently returning from 15 months travelling and working abroad, I've finally come back and settled in my beautiful hometown (city) of Exeter. Having visited some beautiful countries including, Bali, Singapore, Australia and New Zealand, I'm now ready to conquer the digital marketing world and help Media Street reach its full potential!
Before living the nomad life, I was a SEO Executive for a year in Barnstaple and, before that, I completed a BA Hons degree in Magazine Journalism and Feature Writing at Southampton Solent University, which I absolutely loved!
So your role here is copywriter and digital assistant, what's your 'title' away from work?
I couldn't possibly pin just one title on myself! What I would say is that I am very much an outdoorsy, sporty individual. I played netball to a high standard in high school, college and university. Nowadays you would see me at Sandy Park cheering on the Exeter Chiefs Rugby team, or if the weather is nice enough, playing golf!
And what are you most looking forward to?
Coming from a background of larger scale businesses, I am very keen to get stuck in with the smaller team here at Media Street. They work with their clients and Charlie our MD has worked hard to get to where he is now – so I'm mostly looking forward to helping/seeing the company grow to its full potential.
What would be your superhero quality?
Being able to speak to animals.
The one skill you would love to have?
Walking on water.
Your favourite song?
Sorry by Justin Bieber.
Your go-to cake?
A moist white chocolate and raspberry sponge
What's your guilty pleasure?
Spending half of my time on Facebook tagging people in memes.
Your favourite word?
Discombobulate – it just rolls off the tongue, you know?
Do you have a pet hate?
I have quite a few, but if I had to pick just one it would have to be people chewing with their mouth open when they are eating. It sends shivers down my spine every time!
Tell us a joke!
What do you call cheese that isn't your cheese?
NACHO CHEESE!
Lastly, and most importantly, describe yourself in three words…
Energetic, food-loving giraffe.