Many web users are set to lose their email accounts and web hosting at the end of July as Sky subsumes the longstanding BE Broadband platform on the 31st. All email addresses ending "@bethere.co.uk" will no longer be able to send or receive messages, and any unsaved data will be lost.
This news has disappointed many dedicated BE users, who now have to back up all of their email data, change online account details and switch to a new Sky address. What was formerly considered a friendly, modern host has been bought by Telefonica UK, leading users to compare the move to "McDonald's buying a Michelin restaurant".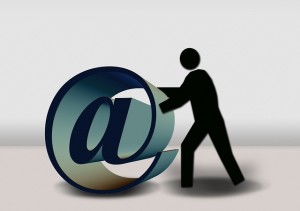 Be was so popular because of its high-speed, reliable connections and good customer service. It is not clear whether the same levels of functionality will be available with the new sky email addresses, and the new inbox capacity of only 2MB has surprised many. What appears to be the main concern is the sense of exclusivity and intimacy associated with BE, where customers felt connected to the brand and able to use it to their own needs.
However, BE claimed that the move would allow them to provide "high-quality broadband you expect (and demand…) based on Sky's network (much bigger than our own, by the way, and still growing)." 500,000 users are currently being encouraged to transfer onto the Sky network, which some have lauded as being a smooth transition thus far, and others have criticised as unrealistic, predicting a loss in customers as many will look elsewhere for a better deal.
Moving to a new personalised web host
What is more problematic in this process is finding a new web host for sites. As the "bethere.co.uk" URL is set to be deactivated, users need to find an alternative that can deliver the same level of reliability and use. No compensation is to be available for those who lose data through not completing a transfer, so the hunt for a new host providing specialist services is on for hundreds of thousands of users.
Perhaps, then, this is the time for many to chose a new personalised domain name. These URLS are being rolled out across the year, with hundreds already available that specifically describe what the website in question provides. Such an authoritative, unique URL such as ".technology" rather than the standard ".co.uk" may be exactly what former BE users need. Luckily, Media Street have a huge range to choose from, along with excellent customer service and flexible hosting packages. So, if you're mourning the loss of BE, move on to better things with your own personalised URL and dependable web hosting!