Social media helps people in more ways than one
Social media has brought people from all over the world to a highly interconnected level. The tools have developed as more than just speaking and sharing platforms and the improvement over the last 10 years has been incredible. Social media is changing lives and helps many of us across all ages in different ways.
[bctt tweet="1.79 billion people are using social media to connect online! @mediastreet"]
These Internet-based applications allow us to share stories, raise awareness of pretty much any topic, upload various content and much more. As an ever-growing, popular series of tools, let's take a look at how social media assists people in such positive ways: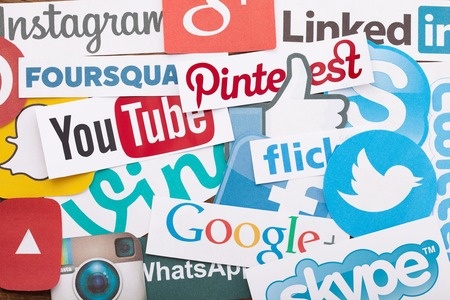 1. Gives us a free voice
Social media gives people of all ages a chance to empower themselves in a number of ways. The launch of MySpace in 2003 and Facebook a year later started the vast changes in childhood development.
Having never been known before, this was the start of adolescents having a chance to express themselves. The option of broad communication has enabled people from all walks of life to share their opinions, music, artwork and content freely. It's never too late to share your story.
The likes of Lily Allen, Justin Bieber, Adele and Sean Kingston were all discovered through posting demos of their voices online – it's an exciting time to be alive. Aside from music, artists can create online portfolios to showcase their work.
[bctt tweet="Social media channels are giving everyone a chance to be discovered, not only does it allow us to grow as individuals. #marketing"]
2. Helps us to track down long lost family members and friends
You can discover family history online as well as connecting with people such as adoptive parents and long-lost children. Once an online post is sent out through a variety of social media tools and channels it can be accessed by hundreds and even thousands of people depending on your network. In the past, it would have been a tough task to locate somebody even by knowing their maiden name, nowadays you can sign up to websites like Ancestry and discover people instantly.
Something simple such as posting a status on Facebook or a quick search in Google can help you to connect with somebody from your past.
3. Allows us to become more educated
Social networks are an open door to news, articles and endless accessible information. Not only can these tools help people with general knowledge, it can help them gain further skills for future career paths. Free reading material is continuously published online, including "how to" youtube tutorials and a range of informative blog posts about pretty much every subject in the world. 
These are shared through a variety of communication channels; helping children with homework, single parents with training, freelancers with work and the older generation can discover things they never knew.
4. Helps us raise awareness about touching and inspirational stories
Social media is often used for people to share their personal stories to raise awareness of different hard-hitting topics including living with illnesses like cancer and how we cope with it. Whether this is about their children, marriage or other personal events; it allows like-minded people to view, share and most importantly, understand.
[bctt tweet="Social media is making the entire world feel more connected than they've ever had the chance to feel before."]
5. Increases job and home working opportunities
In addition to the social side of online media, a range of websites help us to discover a range of jobs and help us to communicate with employers as well as finding new homes – simply by typing in a keyword on a search engine or connecting on professional networks like LinkedIn. There are posts and opportunities across all social networking sites, by simply posting a tweet and using a hashtag, you are opening yourself up to be found.  
I saw a touching post just last week that made me realise just how fantastic social media is. A young girl had created a post on LinkedIn explaining that she was homeless but needed a job, she received a huge amount of support and the post was shared and commented on hundreds of times. Social media is continuously being used to help each other.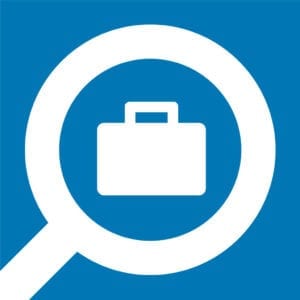 6. Helps us cope with tragedy
We all experienced tragedy at some point in our lives. Suffering through hard times is made easier with the support of family and friends – social media can be great for communicating the good stuff but it's also a very helpful way of dealing with grief and loss. Kind words of support can be offered instantly by friends and even strangers, when tragedy strikes, facing the internet can be a good thing; sharing your story with friends, family and the public can open you up to warmth, sympathy and empathy.
Social media can be used as a distraction from what you're going through, or your Facebook friends and Twitter followers can offer a kind word. Even when celebrities pass away, it is a chance for admirers to come together as a support network, social media is a coping mechanism for many people.
Take a look at how the world came together on social media after the death of iconic star David Bowie. There are groups, chats and support networks for coping with grief where like-minded people can unite without having to face each other – which can be a positive on those days that we need a kind word but don't feel like facing anyone.
7. Raises charity awareness
Social media opens up our eyes to the problems people go through and just how we can help by donating – usually by doing something fun or worthwhile to get noticed and go viral. Whether it's shaving your head for Cancer Research and having it filmed or throwing a bucket of ice water over yourself for ALS donations – social media has changed charities forever. Websites like JustGiving allow people to donate to your cause in a matter of seconds. Take a look at the Hope 4 Harmonie story about a little girl who had to have her limbs removed because of a meningitis attack and how thousands came together online to support her and her family.
8. Helps find missing people
It's hard to believe that years ago a missing person was just that – a missing person. It was difficult to get the world to know about it. Nowadays, even if your child/partner/parent is missing for even a day, you can freely post your own campaign with an image and description to help with their hopeful return. Even Police Departments use social media to solve missing person cases, a number of platforms can be incredibly effective.
Many are convinced that without social media, their loved ones would not have been found so quickly – if at all. The amazing use of hashtags, can become local or even worldwide trends. Setting up a personal campaign is a way of getting the world on board with what you're going through – a simple share from one person can be a huge help.
Discover the story of the Dorset backpacker who was found with the help of social media sharing.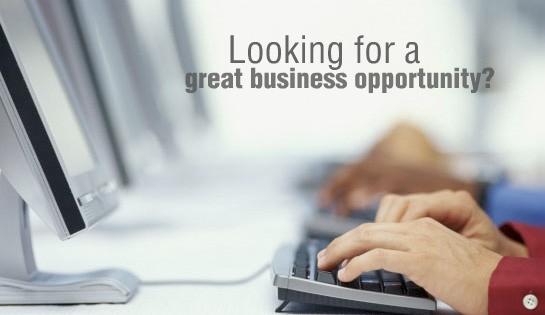 9. Growing business opportunities
Social media marketing is the way forward for a number of businesses. By gaining online presence through Facebook, Twitter, LinkedIn, Google+ and more, companies are getting noticed. There are a wide range of strategies to improve the traffic to your website and gain conversions. As the majority of the world is online, getting your business online with it is a great way to let people know what you're all about and offers a chance to listen to your audience and understand their wants and needs.
10. We're all constantly connected
For busy working parents or families that are situated in different locations and don't often get chance to see each other, social media plays a massive part in keeping updated with the lives of old friends and distanced family. Even if a long-lost cousin hasn't had a chance to meet your new spouse, they can be introduced online via images and instant messaging.

There are positives and negatives to every situation but we stop ourselves from forgetting just how amazing these tools are for an extensive number of reasons. Let's celebrate social media!