There's a saying in the digital marketing space: when it comes to internet marketing and search engine optimisation, content is king. High quality original content has the potential to improve the user experience, gain natural and authoritative links, engage your customer base and improve your search rankings.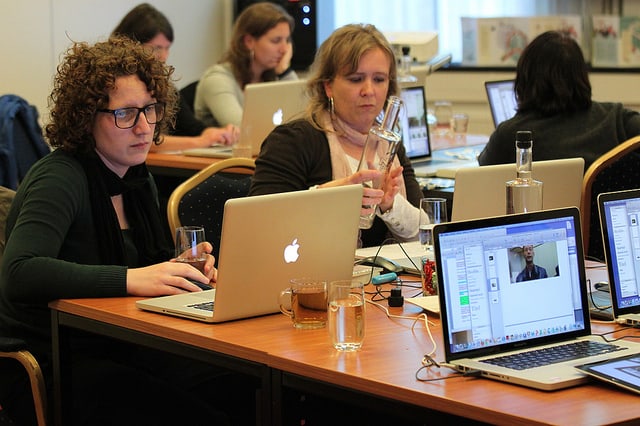 Here are some ideas for how you might incorporate content into an SEO campaign
1. How-to guides
Users respond well to content that meets a specific need, so clear and instructive guides to using your products and services are an easy way to add high-value content to your site. A little imagination can go a long way too, so consider incorporating some eye-catching graphic design or revealing a quirky or unexpected use for one of your products.
2. Infographics
Infographics are a great way to visualise data in a compelling and easily digestible format. They can be as simple as a series of pie charts and graphs, but in a crowded marketplace, you're likely to see better results from a more inventive approach. Let your design team exercise their imaginations and come up with something really striking, or think about ways to interpret the data in a more thought-provoking or entertaining way.
3. Surveys
Many websites use newsfeeds and blogs to circulate industry-relevant content. This is a good tactic up to a point, but to really add value to an SEO campaign it's much better to be creating the news than recycling it. Surveys can create compelling, headline-friendly stories that won't just engage your users but can be pushed out to local, national and industry-specific media for link-building and PR. Focus on simple, unambiguous questions for stronger results. It's possible to conduct these surveys yourself, but for a wider spread of responses, it may be a good idea to work with your marketing agency or a third party polling company.
4. Video content
Video content can be a little more complex to set up, but the potential results are well worth the investment. The success of various online tutorials and amateur 'Vloggers' proves that you don't necessarily need to spend a lot of money to see excellent uptake. The key, once again, is to be creative. Keep your videos snappy, and make sure the person fronting the video is confident and engaging. Video how-to guides can complement a text-based one and add significant value. If you can find something funny or interesting to do with your products or services, you can create something highly shareable and entertaining that resonates far outside your core market.
5. Customer engagement
Engaging with your customer base doesn't need to begin and end at the point of sale. A strong outreach and engagement campaign can provide excellent content for your site. You could sponsor a competition, charitable activity or design challenge in a field relevant to your business and ask the participants to blog about their experiences. If you can incorporate your products into the story via donating suitable tools or equipment, so much the better. This is a fantastic way to generate natural content and foster a sense of community among your online customers.