It has become common knowledge that Facebook, Twitter and Pinterest are all great social media marketing tools when it comes to increasing interest in your business, but what about Instagram? The photo sharing site has the highest engagement rate of all the social networks and is completely free to sign up. Instagram is the most visual social media channel and the only requirement for users is that they can download the app onto their phones. With 55.7% of people worldwide owning a smartphone today, that's a hell of a lot of potential customers that you could reach.
But how can it help your business?
1. Takes customers behind the scenes
The explosion of online shopping sites like Amazon and eBay mean that we spend a lot of time buying products from companies and people that are concealed behind a computer screen. But do we really want that? In the current climate of data hacking and identity theft, consumers much prefer buying from retailers that they trust. Uploading behind-the-scenes photos onto your Instagram page will give your followers a unique insight into the brand, make them feel part of it and more likely to want to make a purchase from you.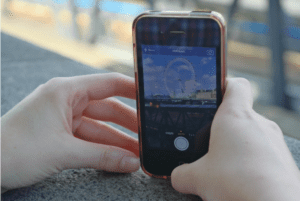 2. Allows users to window shop
Participation levels on Instagram are huge – it's 300 million active monthly users 'liking' around 2.5 billion photos and videos per day. This is the perfect opportunity to showcase your products without users actually being on your site. Instagram is an excellent tool for 'window shopping' as you can be so much more creative. Attract customers with the latest, most colourful images and ensure that your brand is recognised for its use of high-quality photos. Remember to give relevant details in the captions so that your followers can make a purchase, follow a link or satisfy their intrigue.
[bctt tweet="With 300 million active monthly users 'liking' around 2.5 billion photos and videos per day 2016 will be #Instagram year."]
3. Competitions means followers
Running a competition on Instagram is a fairly simple way to increase followers and, therefore, potential business customers. An easy example of an Instagram competition is to upload a photo of your workspace, create a hashtag like '#howwework' and ask your followers to do the same and tag you in their post. The best or most liked photo will be crowned the winner and your company's username has been generated around to even more users.
4. Increase followers across all channels
You Twitter and Facebook to lure people onto your Instagram, and vice versa. Since Facebook bought Instagram for a cool £629 million in 2012, they have a clear vested interest in linking the two, but Twitter has made it easier to link to as well. It doesn't matter if your followers have different @usernames across the social media sites, as Twitter can now link the two through email addresses anyway. Remember to interact with your followers by commenting on or liking their posts. Customers like to be appreciated!
5. Measure your growth
Once you've set up an Instagram account for your business and attracted a healthy amount of followers, you can easily analyse your success and research your audience to ensure you maintain growth. Tools such as Iconosquare will help show you crucial data such as which followers interact with your brand the most, at what time of day your posts gain the most engagement and the posts that received the most likes, comments or shares. Ensure that you are rewarding your most active followers with shout-outs and exclusive offers to show you value your customers and pinpoint what it was about your most successful post which made it so popular. Schedule your posts to these times using Latergram and aim for a healthy amount of likes (TrackMaven worked out a formula that for every 1,000 followers, brands receive an average of 37 likes per photo).
As the fastest growing and most engaging social media network, Instagram can offer your business even more opportunities to grow its customer base. Utilise the visual tool to attract new customers and remember to interact with those who are loyal to your brand. Instagram is set to grow even more in 2016 so it's a channel well-worth getting to grips with.