There is no excuse for not having some kind of presence on the Google owned Youtube network. No matter the size or type of business you run, you can benefit from being on the second biggest search engine in the world. With over 1 billion unique monthly users what are you waiting for?!?
Don't have time, don't like being on camera, don't have the budget or skills to create a top video that will represent my business? These are some of the reasons you may have given or used to avoid creating a video in the past, but can you afford no to??
Not only could your video appear high up on the Youtube rankings but many videos appear high up on the Google ranking which will help your SEO!
Many of the top Youtubers claim to not enjoy being in front of the camera, but there's no need to worry with these top tips you can create a video without the stress.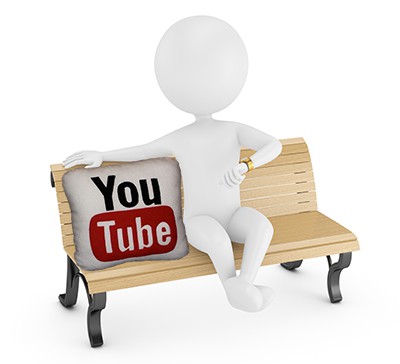 Planning
Creating a script is THE most important step you will take to having a video to promote for your business or organisation. Take some time to think about what your video will be about, what your customers want to know, what questions are you asked, how you can help by answering them, what format will this take?
Follow the W.I.N formula: What are you going to talk about, why is it Interesting and why do they need to know about it. In essence you are telling them what to do, why to do it, how to do it and where to go after to learn more.
Be sure to carry out some keyword research using adwords 'Keyword Planner' before you write the script so that you include the keywords in your video. To rank well for a particular keyword combination be sure to say this at the beginning of the video, for example; Hi, today I am going to teach you about getting it on with youtube and later on I will give you the top 5 most important tips for getting it right, so you get increased traffic.
Think about and script in what you want each viewer to do after they have watched the video, it will probably consist of you or some text on the screen pointing to a button you will then add in later on youtube. This button 'click here to download' your free guide to mastering youtube will start your viewers journey into being a new customer and referrer to your business. Also top tip… Think about the length of the video, if you answering a simple question then 1-3 minutes and if it's more complex then as long as you want, don't waffle and keep them engaged so they watch until the end!
Filming
– Script ready, perfected and practiced, you are now ready to plan for a day of filming. I would usually write 6-8 scripts and dedicate one day just for filming. I would hire a cameraman and tell him to not stop filming throughout the whole day (even during lunch and driving). Being natural sometimes gets the best results. Don't like being on camera? Make sure someone on your team does!
Plan the locations, participants and remember to not rush and enjoy the day whilst learning as much as you can from the cameraman about lighting, angles, format etc. Always ask: "how did that look?" and "what could I have done better?" after every take. Think about using a green-screen for an hour or so and keep an eye on the weather as if you're filming is outdoors then you may want to postpone – nothing lost!
Editing
– So now you have tonnes of video footage, you can do one of 2 things: you can either go through all the footage yourself to cut the crap out, copy the good bits and put the video together yourself. Alternatively I would advise to hire an editor on an hourly basis from Gumtree, freelancer or a marketing agency, give the chosen one the scripts for each video and set a standard you want to achieve, in terms of graphics etc.
Remember to add a 'call to action' at the end of the video, whether it's a what next, click here button, offer, where they can go to now to learn more or what other video they can watch that will interest them, this step is so important and can form part of the sales funnel and grow your customer based exponentially.
Uploading and Settings
If you have made more than one video then schedule to post 1 a week as Youtube loves consistency and will help you rank higher for your channel and all your videos. Ok, so video is uploading now you MUST do these steps:
a. Add the keyword you want to rank for in the first part of the title
b. Add in the same keyword in the description 2-3 times (combinations of)
c. Add in 3-6 meta keywords only
d. Review the video transcript to see if it matches exactly what was being said in the video, if it doesn't re-write it ensuring you say your keywords at least 3 times in different ways (combinations of)
What next?
Just because you have posted the video doesn't mean you can sit back and watch the hits roll in. Consistency is key now, Youtube will rank your video based on how many comments, likes/dislikes and how many people actually given it, make sure your video is linked to your Google + page and promoted on all of your social media pages. Answer any questions people post and make notes for what to improve next time, too short too long, not engaging enough, camera/editing issues etc. Check the statistics out on your Youtube page and learn.
The Key to getting it on with Youtube is to: Consistently create interesting, relevant and 'of the moment' videos which make your viewers want more and then direct them there at the end of the video with an enticing call to action.
I hope you have found these top tips useful and remember it's better to have some kind of presence on Youtube than none at all, after all you wouldn't say no to being part of the 6 billion hours of video being watched every month would you? For more information about how to start or improve your Youtube visibility and how to make your content go viral contact our team of marketing professionals in Exeter or Bristol for more information.