Great website design and user experience (UX) is essential for any online business. It's the first impression a customer gets when they visit your website, and it can make or break their decision to convert. With more and more people using the internet to find products and services, it's important to make sure your website is up to date and optimised for the best user experience. At Media Street, web design agency in Exeter, we understand the importance of website design and the impact it has on conversion rates, and our web team is here to help you create a website that will provide an enhanced user experience and maximise your conversion rates. Having recently rolled out our new website subscription service, it is easier and more cost-effective than ever to get the best online business and brand to stand out against your competitors.
What is User Experience?
User experience (UX) is the overall impression a website user has when they visit a website. This includes the website design, the speed of the website, the ease of navigation, and the overall look and feel of the website. If a website is designed well, it will create a positive user experience and encourage the user to stay and explore further. However, if a website is poorly designed and difficult to use, it could cause the user to leave immediately and look elsewhere.
How Can User Experience Improve Conversion Rates?
User experience and website design can have a significant impact on conversion rate optimisation. A website with a good user experience will be easier to navigate and provide a better overall experience for the user. Moreover, having a great navigation system on a website can be extremely beneficial for conversion rates, especially when we talk about e-commerce website design. Research has shown that websites with better navigation are more likely to convert users. For example, a study conducted by Hennessey & Partners revealed that good navigation can increase conversion rates by up to 67%. The study also found that good navigation can increase the average time a user spends on a website by up to 139%.
Not only does good navigation improve the likelihood of a user converting, but it also increases the likelihood of multiple conversions. For example, a study by Google revealed that websites with great navigation have a 9.5% higher rate of purchase conversions and a 14.9% higher rate of newsletter sign-ups.
This goes hand in hand with customer loytalty and forming long-lasting customer relationships. According to a study by Econsultancy, customers are more likely to remain loyal to a website that offers a great user experience. The study found that customer loyalty is increased by up to 63% when website navigation is intuitive and easy to use.
Here are five ways great user experience can improve conversion rates:
Responsive Website Design
A responsive website is designed to adapt to the screen size of the device it is being viewed on. It uses a combination of technologies such as HTML5, CSS3 and JavaScript to detect the size of the device, and then display the website in a way that is optimised for that device. This ensures that the website looks and functions the same across all devices, allowing users to enjoy the same website experience no matter what device they are using.
Ways to test whether a website is responsive:
Test the website on different devices: Businesses can test their website on different devices such as desktop computers, laptops, tablets and mobile phones to see if the website is optimised for each device.
Test the website in different browsers: It is also important to test the website in different web browsers to make sure that the website works correctly on all browsers.
Check the page loading time: Checking the page loading time on different devices is also important, to make sure the website loads quickly and efficiently across all devices.
Check the usability: Testing the usability of the website on different devices is essential to make sure the website is easy to navigate and use on any device.
Responsive design is important as more and more people are now using multiple devices to browse online. Without a responsive website, users may have difficulty viewing and navigating the website on their device, leading to a bad user experience and decreasing the chances of them returning to the website.
Clear Navigation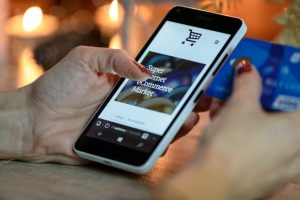 Website navigation is an important aspect of creating a positive user experience. As most websites are used to help customers find what they need quickly, a well thought out navigation structure is key. By having a good website navigation, customers will have an easier time locating the information they are looking for, which can help increase their chances of converting.
Here are a few tips on creating the best website navigation and how to implement it:
 Keep the navigation structure simple and consistent. This will make it easier for customers to quickly find the information they need.
 Use breadcrumbs on each landing page of your website to allow users to navigate to a from a page they've previously been to.
 Make sure the navigation is visible on all pages of the website, including the home page.
 Consider using dropdown menus or submenus to make the navigation easier to access.
 Organize the navigation in a logical order, so customers can easily find the information they are looking for.
 Use search bars for larger websites, so customers can find what they need quickly, such as products or niche services.
Customers may become frustrated if they can't quickly find the information they need, and they will likely leave the website and look elsewhere. Additionally, if the navigation is confusing or unclear, customers may become overwhelmed and abandon their search. To avoid this, make sure the navigation is simple and easy to understand, and that customers can quickly find what they need.
Intuitive Design
Intuitive design is all about creating a website that is user-friendly, easy to navigate and understand. It should be designed in a way that allows users to quickly find the information they need, without having to search through long lists of options or complicated menus. It should consider the user's needs, skills and abilities, as well as the context in which they are using the website.
When designing a website, designers should always consider how a potential customer will use it and create it to cater for all abilities. Designers will also pay attention to the user interface, making sure that all buttons and links are clearly labelled and easy to use.
Engaging Content
Having engaging content on the website is important for providing a good user experience. Content should be informative, engaging, and well written. This will encourage the user to stay on the website and explore more, increasing the chances of them converting.
Types of Website Content:
Landing Page Content: This type of content is designed to explain the purpose of the website or product/service and provide a call-to-action (CTA).
Blog Article Content: This type of content is designed to provide useful information related to the website's product/service and engage the user.
Product/Service Descriptions: This type of content is designed to explain the features and benefits of the product/service offered.
FAQs: This type of content is designed to answer common questions about the product/service offered.
Video Content: This type of content is designed to showcase the product/service in an engaging way.
Testimonials: Testimonial content is designed to show the customer's experience with the product/service and provide social proof.
Five Ways to Create Engaging Website Content:
Use visuals: Using visuals such as images, videos, infographics, and GIFs can help to grab the user's attention and keep them engaged.
Tell stories: Using storytelling techniques such as anecdotes and case studies can help to draw the user into the content and keep them engaged.
Write concisely: Writing concisely will help to keep the user engaged as they won't have to read through long blocks of text.
Keep it fresh: Updating content regularly and adding new content will help to keep it engaging and interesting for the user.
Fast Loading Times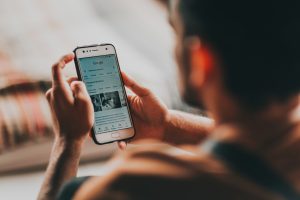 On average, a website should take no more than three seconds to load. This means that if a website is slow, it will likely lose more than half of its users. Improving website speed is essential for SEO performance and can be achieved by following these five steps:
 Optimise images: One of the main reasons a website can be slow is due to poorly optimised images. Images should be compressed and resized to the correct dimensions to ensure that they are loading quickly.
Minimise HTTP requests: Every time a user visits a page, the browser needs to make multiple HTTP requests in order to display the content. This can take a long time if there are too many requests. The best way to reduce the number of requests is to combine multiple files into one, such as combining multiple CSS files into one.
Enable browser caching: Browser caching is a great way to reduce the loading time of a website. When enabled, the browser will store a copy of the website's content, so that when the user visits again, the content can be loaded from the cache instead of having to be downloaded again.
Use a content delivery network (CDN): A CDN is a distributed network of servers located around the world, which can help to deliver content faster. By using a CDN, the content can be delivered from the server that is closest to the user, reducing the loading time.
Minimise redirects: Redirects can add unnecessary delays to a website as the browser needs to go through multiple steps in order to display the content. It is important to minimise redirects when possible to ensure that the website is loading quickly.
Contact Media Street Today – Your Exeter Web Design Experts
Good website design and user experience is essential for any online business. It can make or break a user's decision to convert, and having a website that is designed well and provides a good user experience can significantly increase conversion rates. At Media Street, our web team is knowledgeable in all aspects of website design and can help you create a website that provides an enhanced user experience and maximises your conversion rates.
We will work with you to design a website that is visually appealing and easy to navigate, while still being optimised for proper search engine optimisation. Our experts will also ensure that your website is fully responsive, meaning that it looks great on all devices.
We understand that each business has unique needs, and we take the time to understand your business and develop a website tailored to your individual needs. Our portfolio page showcases our recent and previous case studies so you can see what we have achieved for our clients. If you are looking for an experienced digital agency to help you design a website that is responsive and provides an enhanced user experience, then call us now on 01392 914033 and let Media Street help you progress your online presence.