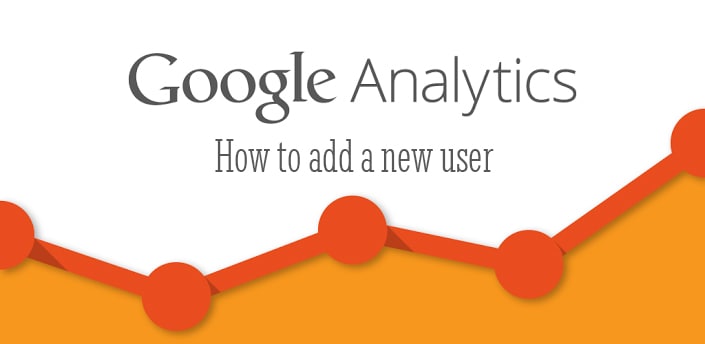 If you have a website there will come a time when you will want to know how your website is performing. Whether you have just launched online or you have a website that has been running for a while with an Analytics account connected, there is a lot of value to knowing where website visitors have come from and what they are doing.
Unless you know how to use Google Analytics and have taken the Digital Analytics Fundamentals Course it is wise for a marketing expert to analyse your statistics and provide you with the information you need. A professional analytics manager will know how to configure your account so the traffic you are receiving is accurate and you have actionable insights for which to grow your business.
This guide explains how to add a user on Google Analytics.
4 Simple Steps to add a new user to Google Analytics
Step 1
Start by signing into your Google Analytics account here If you are signing in using someone else's username and password, they may have added security on the account, so make sure they are easily contactable to avoid any delay.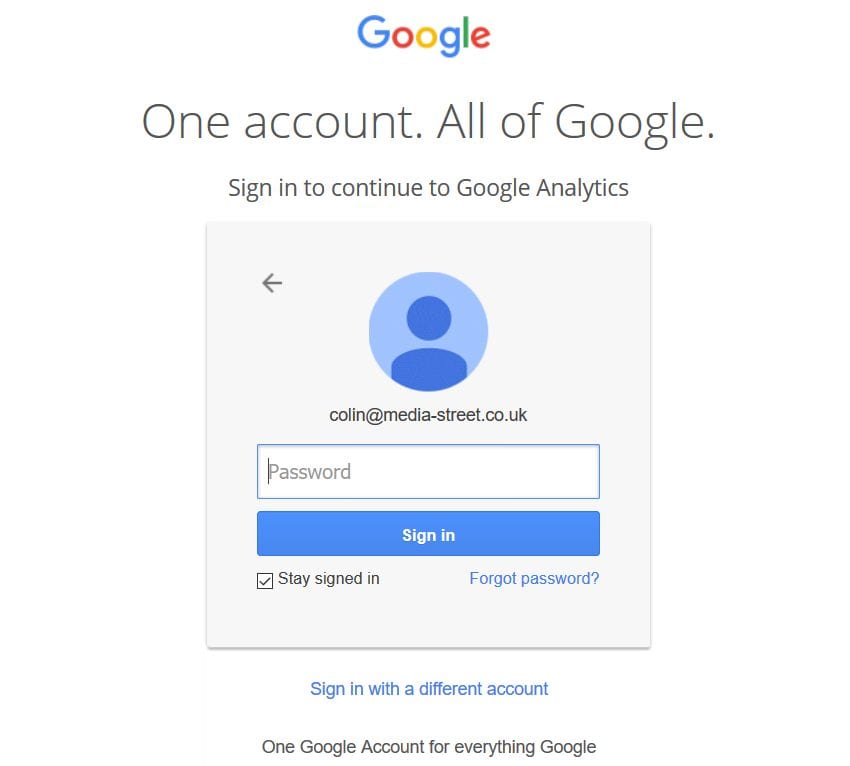 Step 2
Once you have signed into your account, click on the ADMIN button in the header.

Step 3
On landing on the Admin page inside your account, you will need to decide which level of access you are wanting to give to the new user.

Which Level of Access Should I Give to a new user on my Google Analytics Account?
Account level user access allows full control of the account, including any other properties (websites) you have in your account. This allows the new user to make any changes needed and also link up to other accounts like Google Adwords and Google Webmaster Tools. They can make changes to the filters and essential property level settings.
Property level user access allows less control and is suitable for someone who is just reviewing the account and making non-account level configurations.
View level user access is suitable for someone who is just reviewing the Analytics Reports and advising.
What is a property in google analytics? This is defined as either a website, mobile application or blog, each with their own analytics tracking ID.
| | |
| --- | --- |
| Account Level | Can make changes to and view all properties in an account  |
| Property Level | Can make changes and view one property  |
| View Level | Can view only one property in an account |
Depending on who you are giving account access to you will want to consider which level of access to give them. A digital marketing agency like Media Street, it is recommended to give Full Account Level Access as we will have to make changes to the account which we can't do at any other level.
Step 4
When you have decided which level of access you want to give to the new user click on the "User Management" button and assign permissions by:
inserting their email address
ticking the boxes that apply (ticking "Manage Users" will allow them to add or remove users, so proceed with caution
tick notify this user by email and Add

Review your account
If your Analytics account has been active for a while, this would be a good time to see who actually has access to it. Review every user in every account, property and view level. Deleting a user is easy can be redone easily if you make a mistake.
Wanting to know how your website is performing for you? Contact us today for a FREE website analytics review report! Click here to contact us now>>