"Alexa, what's in the news today?"
"Siri, can you tell me the current time in Beijing?"
"Cortana, what is the answer to life, the universe and everything?"
Does any of this sound familiar? If so, you'll know that Alexa, Siri and Cortana are voice-activated software created by Amazon, Apple and Microsoft (respectively). Thanks to extensive developments in AI, voice-activated services provide users with a 'digital assistant' either through their mobile phone or an autonomous device. Alexa voice commands are now coming to Android devices!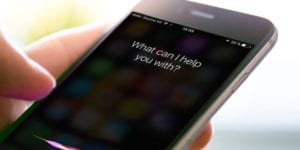 Photo credit: MakeUseOf .com
Imagine a world where your questions are answered instantaneously – without even lifting a single finger! Imagine ordering a pizza simply by calling out "Alexa, order me a pepperoni pizza from Domino's". Or finding out what's on your calendar for the next 7 days without even looking at it! Look for a recipe, the weather on Saturday, movie times at your local cinema, pictures of cats, request an Uber? You want it, these devices can make it happen.
Some say it will make us lazy and unmotivated; others say it will make our lives more efficient, freeing up time to spend with family and friends, embark on creative projects, sleep or become a little more 'zen'. It may even limit the amount of time we spend in front of screens, which has known health benefits. Whatever your thoughts, voice-controlled devices are changing the way we look at content writing and content marketing.
A new era of content
It's not just content marketers who benefit from knowing more about how these devices will shape the digital future. Just about anyone with an online influence, brand or eCommerce site should keep their eyes (and ears) to the ground for developments.
As Bret Kinsella, Editor and Publisher for Voicebot.ai – a publication about AI and voice innovation – said during an interview with News Cred: "If a brand doesn't have a presence on voice platforms, then they are literally silent when a consumer asks to engage with them." Being in touch with your customers is dependent on having an online voice.
How will this affect search engine optimisation?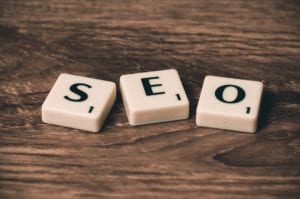 According to Google, 20 percent of searches on its mobile app and on Android devices are voice activated. This, combined with those searching via Alexa, Siri, etc. is likely to equate to a much greater amount of voice searches in total.
One thing to consider here is how users will search for your products/services. While you are more likely to type, for example, 'luxury cottage Cornwall' into Google, when using voice-activation, you'll probably say something like "find me a luxury cottage in Cornwall". Similarly, you might type 'best pizza Exeter', where to might say "where is the best pizza restaurant in Exeter".
In terms of SEO, voice recognition poses new challenges. You need to ensure that your content mirrors what is being searched for online. Therefore, optimising the content on your pages so that 'best pizza restaurant in Exeter" can be scanned by a search engine is imperative when it comes to users locating your site.
A great way to create natural sounding content is to write a Q&A page for your website, whereby you are typing questions and comments that resemble speech in daily life. These not only give your page a more conversational tone but will ensure that your content is being picked up by search engine bots. Being able to perform a search using these keyword phrases will resonate strongly with people using voice activation.
During a recent webinar, Michael Kirchhoff, a Senior Director of Content at BrightEdge (an SEO platform) commented that: "My 12-year-old son has been using voice search for YouTube for the past four years, but there's still an algorithm behind it. So, if you're using keyword phrases your audience is searching for and using varieties of these keywords, you'll still be found."
Likewise, companies may find it beneficial to work towards becoming the top-ranking product for voice ordering on devices such as Alexa.
What does the future hold for voice?
Still in its infancy, there's no denying that voice-activated devices are offering brands a new entry point into the everyday lives of customers. If you think your audience is likely to adopt voice-controlled devices, or if you are looking for new ways to reach out to your customers, developing high-quality content with voice in mind may just be a worthwhile task.
As Kinsella concludes: "It is much like the early days of the web. Every company realised at some point that it needed a website. They are now realising they need a voice application or applications to connect with consumers across platforms."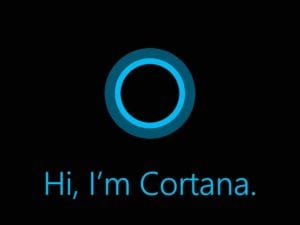 With its potential for marketers to ensure that creative outputs are informative, engaging and innovative, voice activation may just be the personal touch a consumer needs to remember and identify with your brand. There's something to be said for being able to directly talk and interact with content on the web, which could, in fact, make the commerce journey more exciting, efficient and cut all the crap.
Overall, it's important for content marketers to ensure that their keywords and phrases flow naturally, are conversational and that they are more in line with the way we generally speak. By taking this into consideration, you may just be prepared for the voice revolution.