In 2014, research conducted by Hubspot indicated that a massive 92% of marketers claimed that social media marketing was an integral part of business growth. Not only is it essential to increasing traffic to a website and amplifying your great content, but it is a perfect opportunity to showcase your brand and identity to the masses.
---
Social media has skyrocketed incredibly quickly – Twitter, Facebook, LinkedIn & Instagram, for instance, have become some of the most effective sharing platforms worldwide. And while many believe it to be a passing fad in the marketing world, the statistics certainly speak for themselves. Nearly all marketers (97%) participate in in social media, demonstrating its influence and impact on sales and recognition.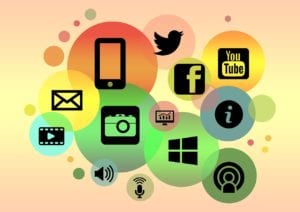 The majority of us know how important social media posting is, but not everyone knows how to use it in the most effective way. It is not enough to just post content willy nilly. Visitors and followers are more likely to use social media sites at different times and various days. So posting during peak hours will lead to more shares, likes and increased traffic.
It's important to identify when and where you should be sharing your content – but this is not as straightforward as it seems. As marketing experts in Exeter and Bristol, we are dedicated to helping businesses get more traffic, more engagement and more followers. Below, we have put together a handy guide on the best times and dates to share content, and across which social media platforms.
Facebook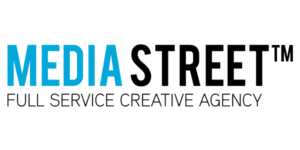 Facebook has 1.65 billion monthly active users – but the Facebook algorithm is complex, with thousands of factors that the platform uses to determine which posts will appear upon a user's news feed. However, that being said, there are some best practices to follow when posting to Facebook.
Facebook is used frequently in work and home settings, using desktops, laptops and mobile phones. The best times to post are:
12:00-13:00 pm on Saturdays & Sundays
15:00-16:00 pm on Wednesdays
13:00-16:00 pm on Thursdays & Fridays
Test and track the results for yourself using an analytics suite or get in touch with Media Street to find out how we can help invigorate your social media campaign.
"By giving people the power to share, we're making the world more transparent" Mark Zuckerberg, CEO & Co-Founder of Facebook
Twitter
Twitter opened its content floodgates back in 2006 – over 10 years ago – and has since become a social media superstar. Twitter posts have a short lifespan (24 minutes to be precise), meaning there is only a small window of opportunity to get your posts seen and read.
Twitter is typically used at work and home, and usually during down times such as commutes or breaks. The best times to post are:
12:00-15:00 pm on Monday-Friday
17:00-18:00 pm on Wednesdays
Handy tip: You can also use the tool Followerwonk to identify the optimal time to post to your specific audience, dig deeper into Twitter analytics, and find and connect with new influencers.
"Oh this is going to be addictive" Dom Sagolla, Co-creator of Twitter
LinkedIn
LinkedIn is a professional networking and social media sharing platform for businesses. Incepted in 2002, the company now have over 467 million registered accounts. LinkedIn is a great way to build a company's reputation.
Given the nature of this business and employment-orientated platform, LinkedIn is mostly used by professionals during work hours. The best times to post are:
7:30-8:30 am, 12:00 pm and 17:00-18:00 pm on Tuesdays-Thursdays
10:00-11:00 am on Tuesdays
The most in-demand content on LinkedIn appears to be industry insights – 6 out of 10 users are likely to search for this content – as well as company news. So select your posts carefully and make them count!
"My belief and goal is that every professional in the world should be on a service liked LinkedIn" Reid Hoffman, Founder of LinkedIn
Pinterest
Pinterest was created as a 'catalogue of ideas'. It is a photo sharing website and an incredibly popular visual social network. Pinterest users are most active in the evenings. With this in mind, the best times to post are:
02:00-04:00 am & pm everyday
17:00 pm on Fridays
20:00-23:00 pm on Saturdays
The top subjects to create Pinterest Pins on by day are as follows:
Monday: Fitness
Tuesday: Gadgets
Wednesday: Inspirational quotes
Thursday: Fashion
Friday: Funny GIFs
Saturday: Travel
Sunday: Food and crafts
"I use Pinterest for everything. Book collections, trips, hobbies. It's all there. I planned my wedding on it. When I had a kid, I planned all his stuff on it. So it was nice to discover that I wasn't the only one" Ben Silbermann, Co-Founder of Pinterest
Instagram
Instagram posts are for people with mobile devices to capture, edit and share photos and videos. Those with the most likes and comments are likely to appear nearer the top of a user's home stream.
While there is not necessarily a chronological order to which posts appear on Instagram, it is important to know when to post to have the best chance of being seen by a large audience. The best times to post are:
12:00-13:00 pm Monday to Friday
It is believed that people are most likely to scroll through Instagram during their lunch hour. Generally speaking Hubspot indicate that any time between Monday through to Friday is a good time to post – expect 15:00-16:00 pm which has a lower view rate.
"Instagram is a media company. I think we're about visual media" Kevin Systrom, Co-Creator of Instagram
Google Plus
Google Plus, owned and operated by Google, is an interactive social network that aims to make sharing on the web more realistic. An effective way to promote content on a range of different communities, this is a great way to boost traffic and shares.
The best times to post are:
09:00-11:00 am Monday-Friday
Handy tip: use the Timing+ tool from Google to find the optimal time to post to your audience.
"Yes, we still love Google+!" Larry Page, Co-Founder of Google and Google Plus
IMPORTANT: How to factor in time zones
It is also important to take into consideration different zones. Think about where the majority of your audience is based. Are they local or international? Demographic research will ensure you are posting at the optimal times.
A better understanding of where your audience is located will give you a greater opportunity to target specific time zones. Tools such as Google Analytics can help you better understand where your audience is based.
Contact Media Street today
If you would like support with your social media campaign, why not get in touch with Media Street today? We use a variety of tools and platforms to ensure you receive maximum engagement, follows and traffic to your website.
With offices in Exeter and Bristol, we work throughout the south west and the UK. Ping us an email at [email protected] or drop us a line at 01392 914033 for a free quote, to discuss social media options, or to find out about our other services.