Now, as many of us marketers and web developers know, the metaphorical list is infinite when it comes to foreseeing developments in this fast-paced and often unpredictable industry, but we thought we would give it a go and share our thoughts. 
Let's be honest, as a full service digital agency in Devon, it's hard not to talk about the progression of digital at any given chance! Sit back, relax (make yourself a cuppa) and enjoy Media Street's thoughts on the future of digital trends!
It's Not that Unpredictable at all: Artificial Intelligence (AI)
AI or 'artificial intelligence'; the buzzword of the moment (and has been for a few years now) for digital marketers and website developers. Computer science is quickly becoming somewhat more intelligent than humans and as scary as that is, individuals are embracing it. In our profession, especially at Media Street, we have been utilising it in data sources, scheduling platforms and task automation for quite a while now and quite frankly, it's been very useful in our continued client performance.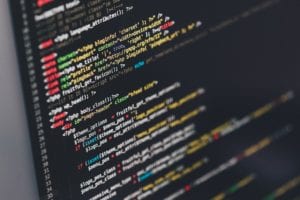 The world of artificial intelligence is vast and it will have a huge impact on how companies of all sizes operate on a day to day basis. Recently, it was revealed that "AI is being used in job interviews in the UK to find the best applicants."  Unless you have a huge marketing and web development team with a multi-million pound budget to create such technology, that I'm sure companies such as Unilever do, I don't think I would be willing enough to trust it. Yes, AI might be all of the superlatives under the sun when it comes to accurate data analysis, but like with any brand spanking new technology, it's going to have its pitfalls. Nevertheless, watch this space. 
The Potential for Great Things 
In the meantime, creating roadmaps with strategic goal and budget setting will only become increasingly targeted and even more effortless as months progress. Business strategists in the marketing sector will, and already do, have data at their fingertips. However, utilising it in such a way that it becomes a template for better team collaboration – whether that be within flexible working conditions, advanced project planning and conversion analysis and/or projection – is where the real benefits lie. 
When we look at its impact on the future of digital, AI is certainly redefining the profession and how digital experts respond to data as the driving force.It has also become an umbrella term for many other technologies.  
Chatbots 
Many eCommerce and service based websites use them, but chatbots have become a hit with customers requiring on-demand information about products, payment information and more. As individuals across the globe, millenials in particular, become even hungrier for multi-device, real-time feedback and immediate answers to questions, chatbots are getting more done with ease.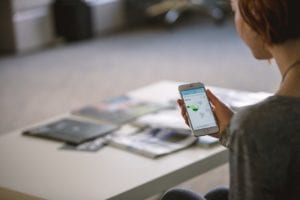 It's only recently that companies have understood and exploited the opportunities chatbots provide in terms of customer engagement and satisfaction. Take Facebook Messenger for example – as a global website phenomenon, the integration of the chatbot paved the way towards the destination we are at now. However, as algorithms become more precise and companies use API's to develop multi-platform communication, it won't be long until chatbots become a necessity when considering user experience for all businesses. 
Voice search 
All hail Alexa, Siri, Echo and Google Home! According to Google, "72% of people who own a voice-activated device, say that it's used as part of their daily routine." What's more, just over 20% of voice search queries are triggered by a combination of 25 words, such as: 
How? 
What?
Best 
Where?
Easy 
Top
So, where do Alexa, Siri and Google Home find the answers to your questions? Search engines of course! This is where effective and clever SEO and schema markup strategies come into play. With featured snippets, Q&A and People Also Ask (PPA) suggestions making their way onto and at the top of SERPs, it's more important than ever to consider question headers, optimising your Google My Business accounts and providing the most expert, authoritative and trustworthy content on the market for the best chances of ranking for these search queries. 
Lastly, the power of Image 
We can't give all of the credit to AI when it comes to future digital trends, because another feature to keep an eye out for (and is already starting to take centre stage) is the power of image search. As Greg Sterling from Search Engine Land, explains: "Visual search is less mature than voice but offers another compelling alternative to inputting text into a box."
He continues: "Recent studies have indicated high levels of demand and popularity for visual search, especially among millenials, as well as a preference for visual search over text on smartphones."
Here at Media Street, our team has been keeping a close eye on the developments and popularity of image search over the past couple of months. As everyone knows, images are more likely to convert than text. But it's how you utilise these images off-site that are going to help raise your profile further. Tip: keep active on your Google My Business account, posting regular images to your profile – why not encourage your customers to do so as well? Every little helps. 
Follow the future of digital with Media Street 
As marketers, we know how important it is to be one step ahead when it comes to progressions in the industry. Although we may not be able to predict precisely how it will develop in the future months, we are always adapting to suit the needs of our clients and how we operate as a digital agency in Exeter. 
If you would like to learn more about our services or artificial intelligence, feel free to contact our team, who will be more than happy to discuss it with you. We look forward to hearing from you soon.