Across China, citizens have been celebrating the New Year, which sees the end of the year of the rooster and the advent of the year of the dog. According to Chinese culture, if a dog visits your house, it's a sign of good fortune. In fact, our Managing Director Charlie loves nothing more than bringing his lovely basset hounds, Ava and Winston, into the office for the day.
The dog is loyal and honest – a little like us at Media Street! And in the dog-eat-dog world that is marketing, it helps to have some bite to go with your bark. It's important to stay abreast of trends and developments in the industry, and 2018 is no different. And so, to celebrate the year of the dog, we are turning to China for some digital market trend inspiration in our latest blog.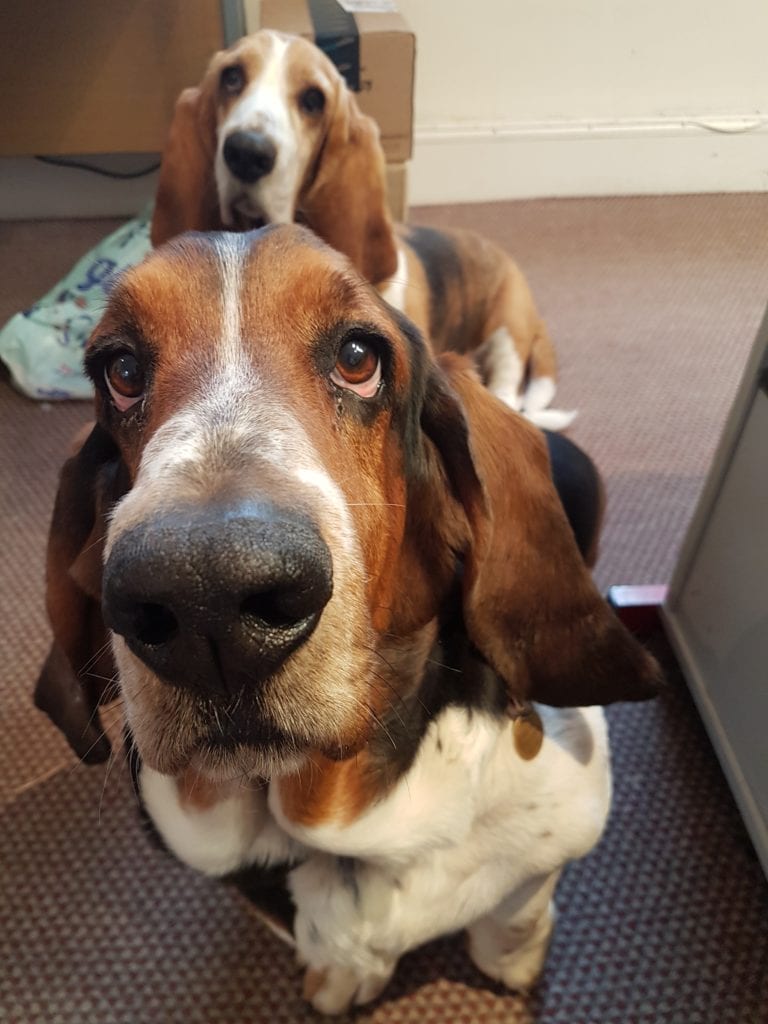 Experiential marketing
OK, so this is not a new concept – nor was it specifically coined by Chinese marketers and advertisers. But, it's certainly on the rise in China where there's much to get excited about. Using local technologies, as well as off and online marketing strategy, China is embracing the culture, arts, brands and creativity through the endeavour of experiential marketing.
Many marketers in the country are organising huge events to showcase their new campaigns. One great example that springs to mind is the Christian Dior I Feel Blue' event which took place in Shanghai's West Bund. Not only did the show gain super social media engagement, but the whole season's arrangement was presented in a 'ready to wear' 3D holographic fashion show.
Artificial Intelligence
This year, China will be ramping up its participation in the artificial intelligence (AI) industry, particularly in gigantic tech hubs such as Beijing. Products such as smartphones, combined with new surveillance (for example), have seen a remarkable impact on consumers' digital footprint. As a result, it's difficult to analyse and manipulate data without using AI.
As a result, Beijing has invested in a $2.1 billion AI research park which will host 400 businesses with the aim of generating an annual output of $7.6 billion by 2023. Expect brands in China and farther afield to start embracing AI in their strategies this year as it allows marketers to more accurately target and segregate users and take consumers on a more personalised journey.
Live streaming
People want their information fast – right now, in fact. And live streaming (or real-time broadcasting) is a great way to interact with your customers. Two of China's leading online shopping companies, Taobao (Alibaba) and its rival JD.com have recently launched their own live streaming platforms in order to engage with their clients.
With nearly half of China's online population already using a live streaming app, it's important for companies to pay close attention to how this technology could reach a substantial portion of users in the UK in the near future. What is more, they are a useful tool for guiding consumers to your website, products and services via links that appear on the screen which allow the user to buy them.
Some predictions of our own
Here in the UK, we also have some predictions of our own for 2018. For example, if you're not already, now is the time to get smartphone savvy. With the majority of online shoppers using their phones to browse and buy goods, it's fundamental that your site has an accessible, navigable mobile platform.
In addition, reviews are becoming more and more important for gaining the trust of your customers but also building your company's reputation. These are also crucial to search engine rankings, so get your users to leave reviews and make sure there is a system in place for them to leave comments.
Finally, content is still king. But, not necessarily in text form. Videos play a huge role in attracting and keeping customers on your web pages. They have also spread like wildfire on social media platforms such as Facebook and Twitter – social videos are shared and watched an incredible amount. Posting a few videos might be the difference between three people reading your post and 3,000 people engaging with your post.
Here at Media Street, we offer a competitive, creative service to our clients. If you require help with your business's content writing, SEO, mobile responsiveness, web design or development, why not get in touch for a chat and a free quote.