Social media has changed rapidly over the years. As we change the way we use Twitter, Facebook, LinkedIn, Google+ and all the other platforms, the process of marketing and advertising itself changes too.
Business competition is naturally increasing for many as industries become saturated. With every company fighting for the lime light, people are open to so much choice and so it can be difficult to keep customers loyal to your brand unless you're communicating with them effectively and using social media properly. 
In just 10 steps, your company can identify what needs to happen to improve your social media marketing strategy…
1. Set company goals that solve challenges
Every business strategy is different and to be successful on social media, you must assess your individual company goals and what exactly you want to achieve. By selecting your current obstacles and attempting to overcome them, you are figuring out what needs to be done to grow your business online.
Possible goals to focus on:
Creating content that links directly to your website (blog posts)

Engage with people in your industry by using websites like FollowerWonk

Interact / answer questions with customers via social media

Create online courses (how to videos/blogs)

Share industry related videos
[bctt tweet="Over 6 billion hours of video are watched each month on YouTube" username="@mediastreet"]
By having specific aims for your social media channels, you are able to showcase your brand as one that is ready to help customers by interaction and producing resources. There's nothing people love more than a helping hand – consider topics in your industry and write about them.
2. Get your WHOLE team involved
Chances are your competitors aren't utilising their whole team, you must build a community and discuss online strategies with your colleagues. Social media is a team sport and every employee should be on board to look for new ideas and observe / feedback on the competition. Share content that promotes the company as a whole and market word of mouth to keep your business relevant.
If you're doing well, don't forget to tell people! Always share your social media success with the company so that you can all keep driving forward as a group.
3. Build your brand awareness
You should engage with customers who are considering your product by typing in terms that people may be searching for. Good content will give a positive impression of your business which can then lead to a wider customer reach and ultimately awareness and recognition of your brand.
[bctt tweet="75% of B2B buyers are likely to use social media in the purchasing decision" via="@mediastreet"]
42% of customers actually expect a response from a company within an hour, so if you're posting on social media you need to make sure that you're able to back up what you're saying by replying to customer queries and questions. This shows that you are customer focused and builds trust. Other people that come across your social media channels will also see this and know that if they have any questions that they can get in touch with you this way.
4. Only post to social networks that give your company value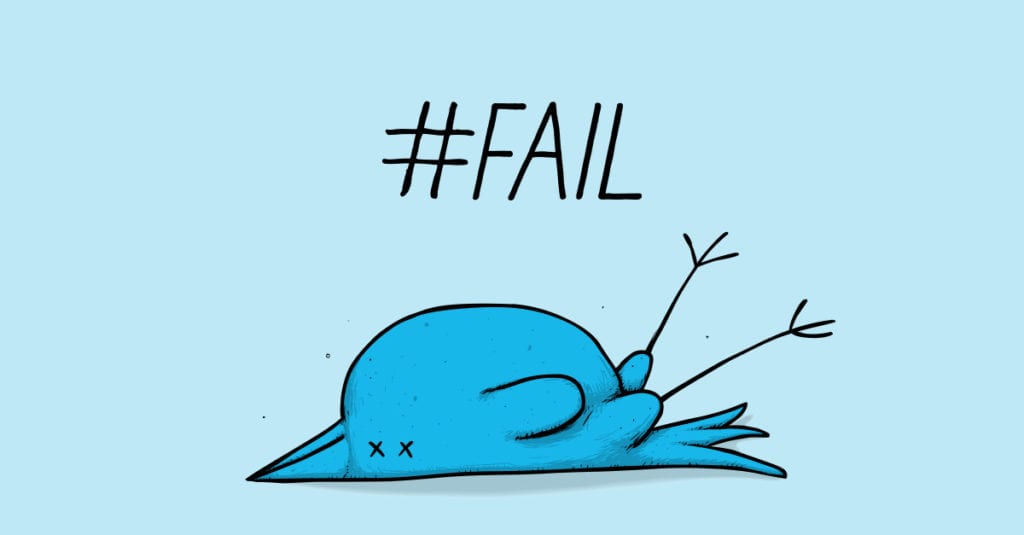 Take away digital from marketing and you'd target specific people, right? Don't stop doing this because you're advertising online – consider your audience and target on platforms accordingly.
Social networking is a time-consuming process and pointless social posts are a waste of your time and readers' time. If people aren't connecting with your Twitter profile, is there much point in having it? By focusing on where your target audience is, you are opening yourself up to gain further business – if you're gaining more interaction on Facebook, put your energies into this channel to build brand and customer value.
With that being said, don't ignore upcoming and new social networks – you shouldn't knock something until you've tried it. Snapchat for business could be the next big thing, so keep your eyes peeled and find out what works for YOU. Make sure that you're constantly analysing your social media success so that you can make decisions based on engagement, impressions and clicks.
5. Create, source and schedule only ENGAGING content 
Would you read a book that didn't use interesting language? I doubt it. The same goes for social media, people are not going to click on a link if it uses a boring tone. You shouldn't post for the sake of it, the content you share has to be better than your competition, so analyse what's working for them and go from there. Always think about WHO you're targeting, consider gender, location, age and interests based on this.
By looking at what posts are performing best for your company, you can create similar content and hopefully gain further conversions and shares online. If you're struggling to find or create interesting content, take a look at Feedly, BuzzSumo and Scoop.it, these websites will help you find the best material to post for your industry.
Take the time to build a week or month's worth of social media content, you can ultimately save time and just review your posts weekly – by the next month, you can alter your strategy according to last month's success.
6. Use social media images
We remember 80% of what we SEE. Visual content is more important than ever in today's online world and is often the best way to get somebody's attention. If you're currently sharing wordy posts, you should consider using imagery, especially since our brains process images 60,000 times faster than text!
Prepare for your social media posts by creating a range of images for different sizes. Use this guide to gain insight on the particular image sizing requirements for social media channels.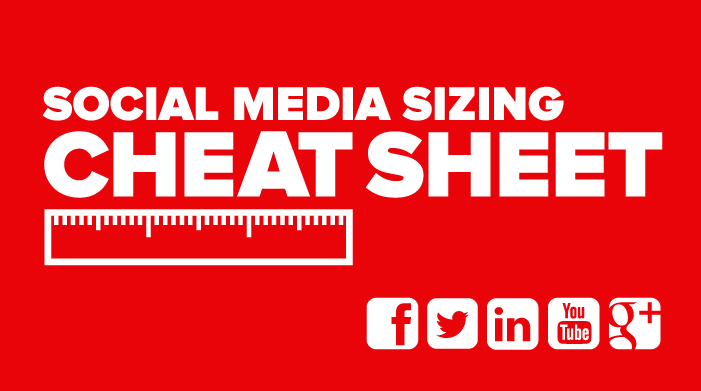 7. Identify your business opportunities
Find brand mentions and conversations that you can be a part of
By finding brand mentions and conversations that you can be a part of on social media, you are building your network and making people aware of your brand, products and services.
Optimise your platforms for search by using product keywords and industry terms
By posting with specific keywords e.g. 'decorating in Exeter' you are telling the search engine and online users that this is what you do.
Follow your competition
Observe what's going right (and wrong) for your competitors and monitor/follow customers who may choose to connect with you instead!
8. Engage, don't ignore

If you're mentioned by an online user on a social networking site, make sure your business is the one to be proactive enough to react and reply – if not, your customers are likely to look elsewhere and find a company that is! By showing that you're taking the time to rectify something, you'll build positive online presence.
9. Track, improve and market your social efforts
Reviewing your social media successes and failures is key and it will help you understand what is working and what is not.
Return on investment is essential for any business. By understanding your social media traffic and website visits, you'll gain insight into your revenue and profit from social posts and can then review your efforts accordingly.
Question yourself: how effective was your social media for awareness and relationships?
10. Share the best content
This can't be stressed enough. Content competition is at an all time high, you must be sharing material that helps people, is useful, relatable, shareable and clickable. There are ways to discover the best content and stand out from the crowd, the following ideas could help you differ from the competition…
Social media images

Quotes

Facts

Industry news
Don't forget to show how hard you've been working through social media! By getting your whole team on board and reviewing your social media efforts, your business will find the right process and continue to grow online. If you need assistance with your marketing strategy, require training, or a general chat about how we use social media for business, get in touch with our Media Street team.