For many, keeping an effective content marketing strategy going can be tough, so what can you do to keep it alive and rocking strong? You are probably already creating some good content, in the form of articles, resources, videos, reviews and other forms and are probably resonating to some degree with your audience. Great! However, good content isn't enough anymore, only truly GREAT and UNIQUE content will stand the test of time and add real value to your business.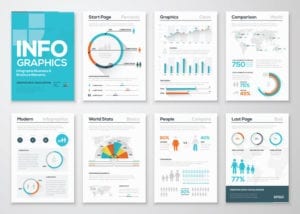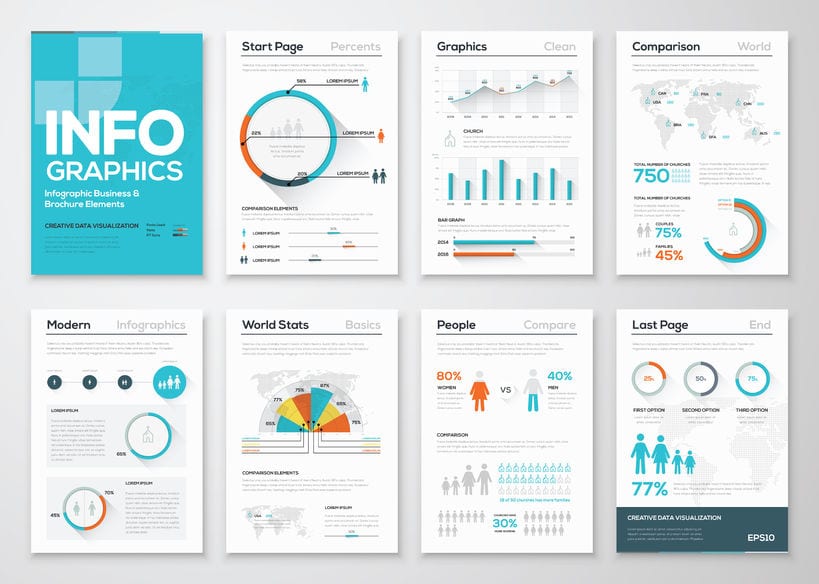 To succeed online you need to have a strategy in place that focuses purely on providing value to your audience, much better that what currently exists on the internet. Why? Because if you don't your competitors will and will beat your business down online.
So, your secret weapon is….drumroll… the infographic! Here we discuss the Benefits Of Using Infographics for Business.
[bctt tweet="90% of information transmitted to the brain is visual #infographics" username="@mediastreet"]
So, what is an infographic?
An infographic is a way to clearly present information, data or knowledge in a visual, great looking digital poster. By helping to break down information, this form of communication is a great marketing tool and are becoming more and more popular amongst businesses.  Whether you're communicating a message, service, idea or article – using blocks of data and presenting them in a fresh and modern way is the route to getting your business noticed online.
Here are 2 examples of infographics that benefit businesses in the UK
You will note that all of these examples are helping people with something using either interesting facts or bite-sized nuggets of useful information.
Attract the right audience for your business
Writing about topics that your business can relate to is pretty straight forward – but are people really going to read it? On the internet, people are likely to skim and scan text rather than analyse it word for word. After all, the digital world is a place of speed and instant communication, so if you want to impress your target audience, you need to find a creative and innovative way to do it.
Infographics don't come in a set one size. You can use the information, colours and data that you desire and reflect your brand if necessary they can be as eye-catching or as simple as you'd like. What better way to quickly capture someone's attention online than with a strong visual presence?
Gain easy shares for online presence
Once you've shared your design on social networks, there are many other ways to promote it, so it never loses its ability to rank highly on search engines. Learn how to promote your blog post for future success.
Whether the design is in landscape or portrait, you can cut / crop sections of it and post it to different social media channels and link back to the full image. Even if people don't want to read the whole thing, you can still give them a snippet, which could very well encourage their interest in what you do.
A great Free Chrome Browser application for this is the Nimbus Screen Capture tool
Increase your web traffic
Because infographics are searchable and appear on search engine results pages, doing them right with an article explaining about it could really help bring visitors to your website. If searching for 'steps' or 'how to do' something, they may search via Pinterest for example for an image to help them. Appearing in the search engine results of Google, Bing, Facebook, Youtube, Flickr etc will help raise your overall online reputation and Search Engine positions.
[bctt tweet="A helpful infographic  = Interest = Shares = Trust = Sales = Success #marketing " username="@mediastreet"]
Showcase your expertise
When people are seeking a product or service, they want to have trust and faith that the business can do what it says on the tin. If your business uses graphics that are useful, interesting and related to your industry, your existing and potential customers are more likely to believe that you know what you're talking about.
Infographics for business can look as fun or professional as your brand and idea dictates; showing who you are as a business can be tough if it's just in writing, however by exhibiting your brand values and voice in an infographic, you are instantly showing online users that you're worth a second/third/fourth look, ultimately leading to a sale.
Be found online for niche topics 
Whatever business you are managing, you can produce this form of communication on pretty much any topic. To do this put yourself in the mindset of your target audience and understand what they'd like to gain from using your products or services.
Buzzsumo is a great online tool to use for topic research.
Even if you teach them one thing, you're building trust and maintaining a relationship with your customers.
Expand your brand with infographics
We are visual creatures in a visual world and if we like what we see, we usually want to know more.
A successful business will have a strong brand that clearly represents who they are and what they do. By using an infographic for business, you can integrate your brand identity into the design to remind people of your theme. Even by adding your logo or using your brand colour, you are becoming more recognisable and connectable.
But I'm not a designer….
We should all stick to what we're best at.. no offence, if you're not a designer, you may not contain the skills to produce great images that are going to have full potential. There's a lot of rubbish amongst the best graphics out there. However – our creative team at Media Street and hold proficient experience in infographic creation for business. If you're interested or would like to know more, contact us to discuss your content marketing idea today.