Google Business Profile, formerly known as Google My Business, is an SEO management system used by companies to increase their visibility across Google Search, Shopping and even Maps, as well as to supplement their off-site SEO efforts. Today, Google holds 84.04% of search engine market share as of December 2022, which means Google Business Profile is at the forefront of most consumer journeys and is therefore not something that should be overlooked.
If you want to find out more about how a Google Business Profile can help you boost your search ranking, then you're in the right place!
What Is A Google Business Profile And How Does It Work?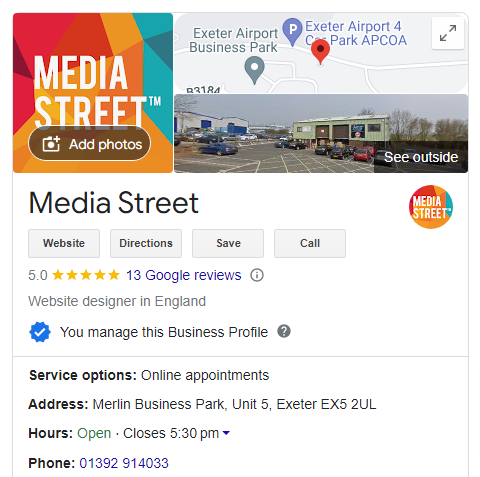 Google My Business allows you to register your business and create a listing on Google, which can be seen on the right hand side of a Google search result when you search for your brand name. Included in the listing, you will see features such as:
Photos or business logos
Informative posts
Reviews, which can also be replied to
Essential information such as opening hours, your address or contact details.
Ultimately, having a strong Google Business Profile is a great way to gain valuable insights about your product or service, to build trust amongst your customers through reviews, and importantly, to boost your search engine visibility and ranking. Furthermore, your Google Business Profile should be the first one to optimise when conducting backlinking opportunities, as it entails your NAP (name, address, phone number) which Google will cross-reference with your website that will contribute to your domain authority overtime.
How does it work?
To set up your Google Business Profile, follow these simple steps:
Login to your Google account
Create a new profile or gain access to an existing business profile on Google
Enter information about your business, for example name, phone, address
Verify your business via email, phone or Google Search Console
Optimise your profile regularly (we recommend at least every month).
Optimising your Google Business Profile
To effectively optimise your profile, you should focus on the following:
Continually updating images, creating 'posts', such as newsworthy content, business deals or new services – anything you want to shout about!
Update opening hours or locations
Respond to reviews! Potential customers will look at your reviews and entrust you more when you have replied to previous ones. This highlights that you're an engaging, interactive business who cares about their customers
If you are a business which sells products, you can upload these into categories, so potential customers can quickly see your catalogue even before entering the website
If you have social media accounts, after a while of setting up your Google profile, these will be added to the listing as well
How A Google Business Profile Can Boost Your Organic Search Ranking
A big advantage of having an optimised Google My Business profile, is that it can be leveraged to give your content and SEO a boost. Here's how:
Improves Local SEO Ranking
By building a strong Google Business Profile and managing it effectively, you will positively contribute to your local SEO ranking efforts, which helps your business become more visible in local search results. To rank as highly as possible, it is important to first verify your account and then update all information regularly to make sure it accurately reflects your business. Google massively favours information that is both relevant and accurate; any discrepancies will mean your website is more likely to perform poorly.
Understanding Your Customers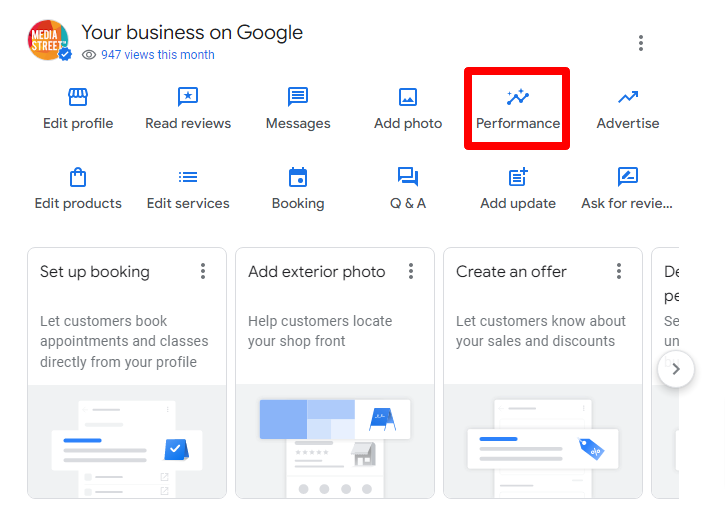 Using the analytics tools provided by Google Business Profile, you are able to gather useful insights about the people who are searching for your business. For example:
Whether they are local or further afield
Their recent search queries, which will give you more of an idea of how to tailor your website content to their interests. By using this analytics tool, it is also possible to monitor particular campaigns to see how well they have performed, which can then guide future marketing decisions.
Reviews Contribute to SEO Performance
Not only are reviews important to attract new customers and establish a friendly and approachable business, but Google tends to favour and rank higher websites with positive reviews. It is crucial to stay focused on encouraging reviews from recent customers and respond to those you receive, to boost your social appearance and authority.
Need Some Help Creating Your Google Business Profile?
Luckily for you, our marketing team at our Exeter SEO agency are experts at creating and maintaining a strong Google Business Profile as part of your marketing campaign, so you won't have to! If you need some help with your SEO to boost your online presence, please do not hesitate to contact us on 01392 914033 or email us at [email protected] – we would love to hear from you.