A lot of business owners make the mistake of thinking that LinkedIn is the social networking site for recruiters and job seekers. They are wrong. LinkedIn is, of course, an incredible database for career matching with potential employees, but it's also so much more than that. Not only is it another form of providing information about your business, it's also an excellent tool for sharing your content in a professional setting, and another way to engage with potential customers, whether that be to the consumer or business-to-business.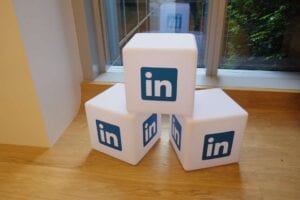 But how can you get the best out of our your profile once you've set up your LinkedIn Company Page? Follow our simple guide to creating the most effective LinkedIn profile for your business.
Develop a content strategy
This may seem like a very obvious statement to make, but a content strategy is key in ensuring you're always producing the highest-quality content. Having a plan is a failsafe way of making sure that your efforts are guided in some way – you don't have to stick rigidly to it, but can use it as a backup.
The starting point for any content plan should be the customer. Think about what they are interested in, what questions they will have and how you can tailor your content to help them overcome any challenge. Remember to segment your customers to determine where your content gets shared.
Get your employees on-board
It's likely that most of your employees will be on LinkedIn already. Make sure you are reaching as large an audience as possible by making them informal brand ambassadors. Have them create profiles that reflect positively on them as well as on your business. They could share their work, participate in groups and publish high-quality content to increase your customer reach.
Make it visual
It's been proven time and time again that visual posts on Facebook and Twitter encourage more engagement, are more shareable and people actually prefer them. Well, they are just as well-liked over on LinkedIn.
Try to share a good mix of both business-orientated graphics that give the read some quality take-out with light-hearted graphics that people are more likely to share with others.
Optimise your company page for keywords
Search engine optimization is a key strategy for your company website, but you should also be doing the same for your LinkedIn page. Add keywords to your LinkedIn Company Page by editing the 'Specialities' section. There's a 256-character limit on this feature so be sure to choose the keywords that are most closely matched to your services.
You could also extend and adapt your website's SEO strategy for your profile by choosing your businesses keywords and using them across updates, posts and pages. After a few months of consistent SEO, your LinkedIn keywords will be picked up by search engine traffic too.
Use LinkedIn Publisher
Much like Facebook's 'Instant Article', which we've predicted big things for in 2016, LinkedIn also has a sophisticated content-sharing feature within the site. In 2014, LinkedIn Publisher was opened up to all members (not just influencers) and now allows all users to publish long-form, high-quality content in an instant.
This could be a great opportunity for your business to become an influencer in its own right. Treat it as you would an article or blog post on your website: increase engagement by referencing past articles, include links in each post and remember to use your keywords!
LinkedIn is one of the key players in social media marketing if used in the correct way. Treat your business profile as you would your company website and attract new customers, become recognised for your industry views and present your business as a team. And if you find the perfect employees through it too, then that's just a bonus.