Here at Media Street, we are passionate about providing bright and driven young people with invaluable work experience opportunities. Our internships offer students and graduates the chance to apply their scholastic skills and achievements to real-world working environments.
Current trends show that marketing is an increasingly saturated and competitive industry. As a constantly fluctuating and ever-changing industry – and with more applicants than jobs – it is often the case that simply having qualifications is no longer considered 'enough' to land that dream career.
As a result, some companies have set up internships and work experience schemes as an integral part of the recruitment process. These schemes are giving more young people the chance to immerse themselves in a proper work setting and provide a springboard for entering secure employment in the future.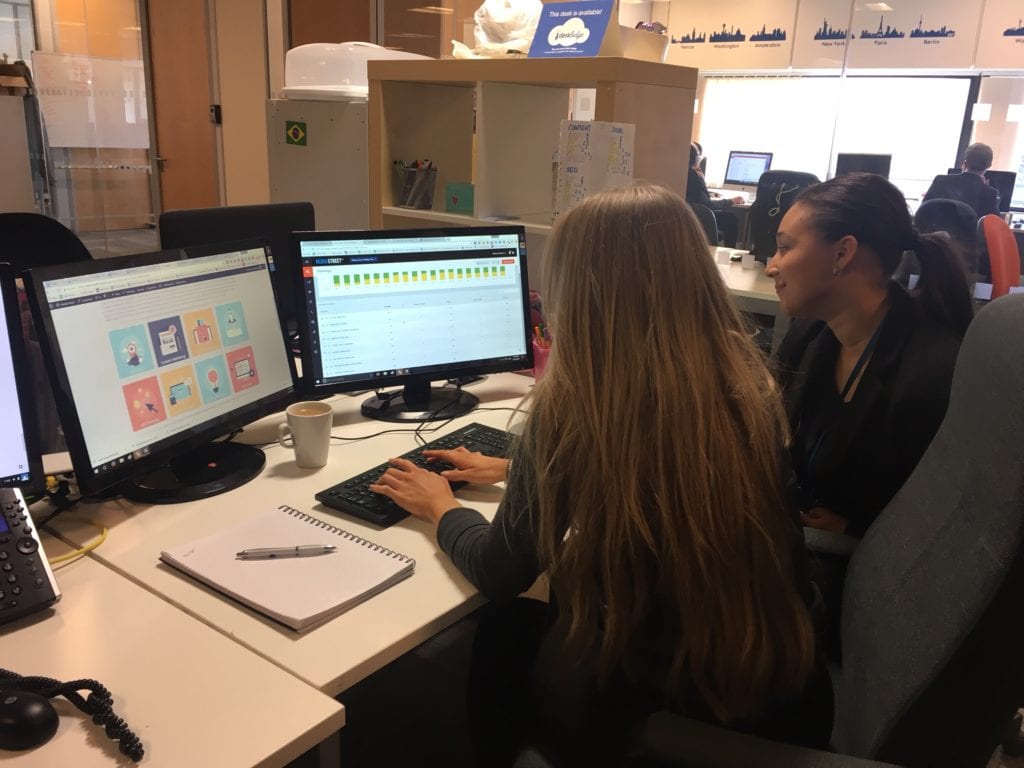 The value of work experience
The Graduate Market 2017 report analyses graduate recruitment in the UK in relation to work experience, internships and the plausibility of securing a job. Out of all recruiters that participated, one-third warned that it was unlikely that a graduate with no work experience would be successful during the selection process, irrespective of their academic achievements or the university they attended.
This reinforces the value that work experience and internships offer. Undertaking a work placement might just be that indispensable ingredient of your personal portfolio that gains you a position in your dream job!
For this reason, we are eager to help ambitious young people and students reach their career goals. Through offering internships, we are proud to say we can help the future generation climb the first few steps of the career ladder.
At Media Street, we are pleased to have offered internships and work placements to several young people, both in our Exeter and Bristol offices. We couldn't be happier to provide the necessary skills and knowledge of 'real-life' work to our interns.
Until recently, it has been difficult to offer any sort of work experience to young people due to having a small workforce. However, since the size of Media Street has scaled up, we are delighted to be able to start giving back and offering these indispensable opportunities.
Not only does this benefit young people by increasing their employability prospects – we feel as though our company also gains substantial advantages through internships.
Allow us to 'give back' to the community
As a small company, we work with many local businesses, and constantly strive to give back to the local community, in return for their support.
For example, we have recently commenced free evening courses to young people and adults; to equip them with intrinsic digital and technological skills. This is helping our community enhance their small businesses by branching out into online platforms in our fast-paced digital era. Hiring interns, therefore, strengthens the local economy and workforce.
In addition to this, Media Street has sponsored local charities, and supports community events such as 'fun runs'. Owner, Charlie Street, has expressed that Media Street is dedicated to getting involved with the local community now that the company is maturing: "As the company grows, we can either choose to be selfish and invest purely into the business, or we can choose to thrive into a socially responsible corporation that promotes positive social and economic well-being".
Charlie has openly established his enthusiasm to implement the latter. "As a leading digital agency in the UK, I am confident that the small steps we employ to improve our community, will create significant beneficial changes; especially within our local neighbourhood".
Furthermore, regardless of the short-term costs that do not provide any direct financial benefits to us, we strongly feel that the intangible benefits our community acquires completely outweighs the monetary expenses. Charlie reveals "The more we do, the more we want to do!".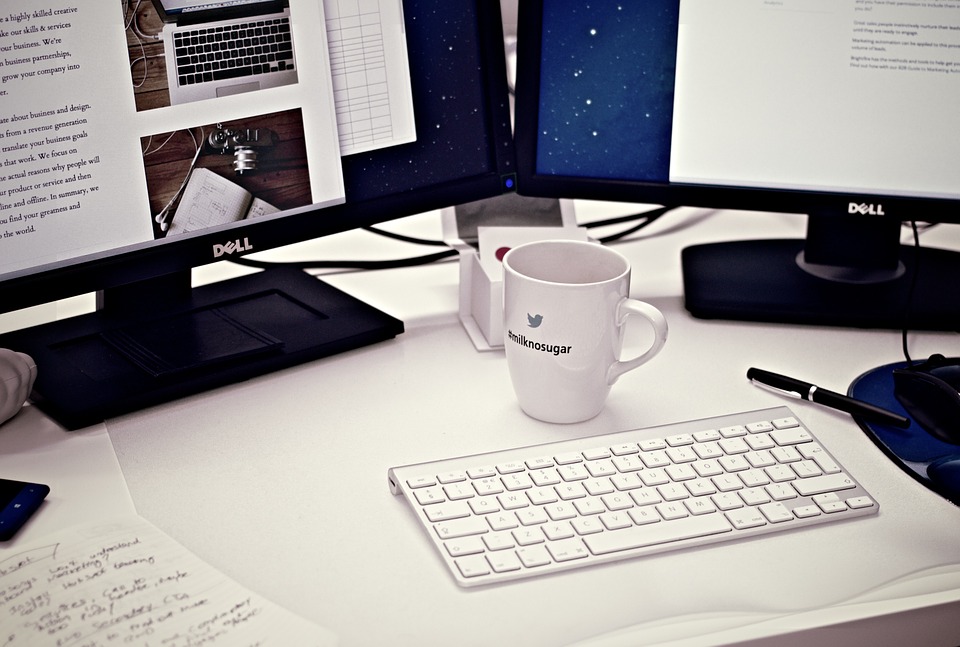 Increase productivity
Through internship programmes, we benefit from short-term support from young driven people. This extra assistance enables our team to be more productive and motivates them to really focus on their work objectives. Not only this, but through teaching interns fundamental skills, this acts as a 'refresher' course for our staff, to ensure their talents and abilities are constantly thriving.
We never ask our interns to carry out work specifically prescribed for our permanent employees. Instead, they spend the duration of their placement creating 'extra' content, learning essential computer and SEO skills, acquiring information about web design and marketing, in addition to improving their digital skills set. Therefore, our interns also contribute to our clients by providing additional content and marketing.
Deliver invaluable returns
There seems to be a stigmatism of young people being a 'burden' to businesses: however, Charlie has the opposite view: "Young people are impressing us! Our five interns from January-April 2017 have provided nothing but added value to our company, which makes us passionate about continuing with our internship programmes".
Charlie has also stated that his experience working with interns has demonstrated that if you:" 'Expect nothing, but teach, educate and push young people to their limits, they produce amazing results".
Moreover, observing the growth and development of our young interns over just a short time period is highly inspiring. "The young people who have joined us are a credit to themselves. Their attitude motivates me and encourages us all to embrace the strong family culture we encompass," Charlie explains.
Enhance perspective
New people can bring innovative ideas, fresh perspectives and novel insights, in addition to specialised strengths and skills that they may have learned in their current or previous education. We feel as though these can really magnify the capabilities of our professional workforce.
Moreover, the younger generation is the current real-life experts when it comes to Social Media, and we are delighted to proclaim that we have genuinely learnt some brilliant tips and suggestions from them!
An eye towards the future
Media Street is optimistic that 2017 is going to be an excellent year, particularly when it comes to helping the younger generation progress: "We are currently looking into apprenticeship programmes for college and school leavers, and we are eager to continue with our internship programmes and investigate more structured schemes."
The benefits of internships have urged Media Street to invest more time, money and resources into providing work experiences for young people. Currently working alongside Exeter college, we hope to expand and reach out to more colleges and universities in order to offer this opportunity to a larger pool of students.
If the idea of embarking on an exciting educational internship, and gaining real-world experience in a leading digital agency appeals to you then contact us today!
Our Marketing & Web Development Executive, Gemma, is the first point of contact if you're interested to find out more about this opportunity. Get in touch if you want to learn more about the possibility of working with us, or you can send your CV and cover letter to us.
Email: [email protected]
Phone: 01392 914033
We aim to get back to you within five working days.
Emma's story
Emma Doherty, a first-year university student studying Management and Marketing, spent a month with us learning all about digital marketing and gaining some practical work experience. Here's what she had to say!
Considering the current rapid growth of technology and the digital industry, I was motivated to secure a work experience placement with a company who specialises in the online platforms of marketing.
I feel very fortunate to have been given the opportunity to carry out a 4-week internship at Media Street. It has enlightened me to the reasons why employers desire 'real-world' work experience.
For example, in the first few days of my internship, I learnt a magnitude of skills and by putting these skills into practice, it has immensely improved my understanding of the marketing world.
Personally, I feel as though a couple of weeks of working at Media Street has taught me considerably more valuable and utilisable material than my entire first year of university!
I was fortunate enough to learn skills in SEO services, websites and graphic design, blog writing and social media marketing, and I am delighted to have been given substantial and exciting tasks to carry with constructive feedback given each time.
Not only this but through observing the theory behind marketing being carried out in the real-world, motivates me to flourish in my studies and continue working hard to secure a career within the industry.