Is is the main aim for every website manager is to turn visitors into goal conversions. Fact! That conversion could be a sale, a sign-up form, a share or download.  How effective a website is in converting these visitor depends on a number of factors, with TRUST being right up there as the most important. It is the responsibility of a website manager or business owner, to ensure the website oozes trust signals and the website visitors believe yours is the best they will ever find.
Make sure your visitors leave your website with the firm belief that your products or services are the most reliable, trusted, and have more ability than that of any other competitor. Here, we explore how you can ensure that your customer journeys are padded out with 'Trust Signals'; otherwise known as the integrity, sincerity, reliability, consistency, commitment and competence your business provides.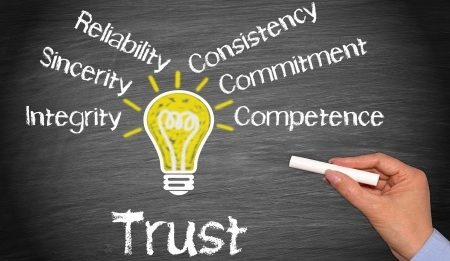 The customer journey
A typical journey through a website looks something like this… Home > Service > About > Portfolio > Contact. Yes, there are 1000's of variations of what this path would look like but for this example people want to know:
What is it you do (Home and Service)
Who does it (About)
How you do it (Portfolio)
Where you do it (Contact)
When – Time – are you still doing what you do? (social media / blog signals)
*The path for e-commerce websites would look vastly different to the above example.
This series of steps (usually 4-12) represents a scenario in which you want a user to interact with your website and which takes them on the path to conversion.
Throughout a visitors journey, they will be faced with 2 decisions: STAY or LEAVE. If you sprinkle the right amount of trust signals and quality information with clear "call to actions" then your conversion rates will skyrocket. Why? Because they will have built up the confidence in you or your products. It's quite similar to a personal recommendation, and we all know how "word of mouth" marketing is the best kind!
There are so many benefits to investing your time and thought into your users various journeys.  With user experience (UX) now considered a critical factor in website design you can't afford to ignore it. If you haven't already, it's never too late to consider each of your visitors in more depth. Using the "persona, scenarios and user stories" can help you achieve this.
What are trust signals?
Trust signals are the parts of your website that give the user confidence in what you do. Having customer trust could be the difference between you making a conversion and not. A website visitor needs to trust someone or something in order to buy or contact. That is why you would be crazy not to have some or all of the trust signals we have highlighted below.
A study by Taylor Nelson Sofres, found that customers will terminate 70% of online purchases due to lack of trust. This lack of trust can lead to business closure.
[bctt tweet="Customers will terminate 70% of online purchases due to lack of trust. "]
Customer reviews and recommendations are now a standard in most retailers' armoury and a UK study found that those who didn't feature them were collectively forfeiting £9 billion in extra revenue. This study found that user-generated content like reviews could positively impact these retailers by around 27%!
How trust can make more conversions
Online shoppers are more careful than ever before and they have every reason to be, with online fraud now as rife as ever. With criminals looking to exploit in every niche they are more and more looking for trust signals to give them the confidence that there won't be further issues.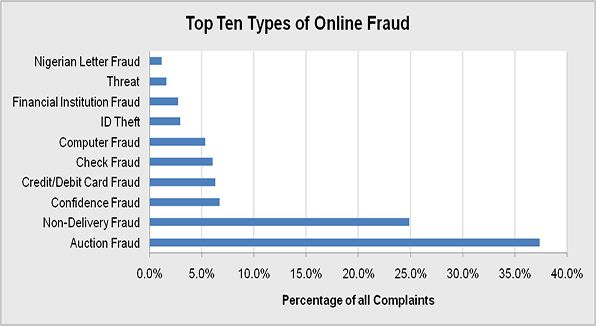 These factors are now an essential element for the survival of every e-commerce site. Ignore them at your peril! It's not just E-commerce sites that need to show consumers that they are legitimate companies, many local businesses have to put up a fight and show potential customers that they are too. This is where trust signals come in. These small nuggets of trust verify that the company is legitimate, safe and reliable.
"A higher level of trust that a user experiences throughout their websites journey equates to more conversions for the company"
Essential Website Trust Signal List
Spelling, grammar and copy structure
Not only is good spelling and grammar important to gain the trust of your visitors, it is an important factor for SEO. Having clear and transparent web copy will give potential customers the confidence to progress and engage in your brand.
>Does your web content talk at you or with your visitors?
Website design
Without an up-to-date website design that not only looks great but is quick to load, you could risk losing a visitor's trust before they even begin their journey. A good website design will also give the impression you are serious about what you do and reflects on the product or service you offer.
>Don't let poor graphic design let down your website
Mobile Responsiveness
Having a website that visually responds to the device that it is being viewed on is more important than ever before. With over 50% of first website interactions now occurring on a mobile device such as a tablet or a mobile phone, a website needs to provide the best experience for its visitors. Head over to http://mobiletest.me/ to find out how well your website appears on a variety of different mobile devices. Make the changes necessary and give a great 1st, 2nd and 3rd impression.
>Why responsive web design is important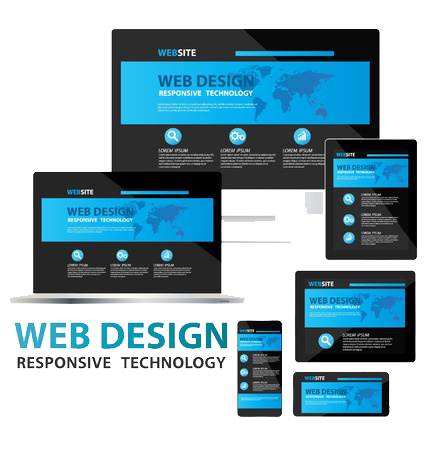 About us with bios and social profiles
Consumers like to know who they're dealing with – fact. Many are even happy to pay more for a product or service if they can learn more about who they're doing business with beforehand. Include a detailed description about each of your company's staff to improve this. Also, try to have images and links to social media profiles. The 'About Us' page on any website should be carefully thought-out as it is one of the biggest trust influencers.
Testimonials
Having a dedicated page with feedback from previous customers confirms that real people have experienced your services or products. As a business owner, you should naturally have a passion for finding out what customers are thinking about your product or service. Take this opportunity and invite them to comment via a follow up email. For many, it's also a good idea to sprinkle these testimonials on different web pages, adding trust to each step.
List of clients
The list of clients on Media Streets website has proven to be an essential part of the customers journey to converting, with a whopping 68% of visitors who visited this page from a service page ended up contacting us.
Contact information / location
An obvious page to include on any website is a contact page however, you must ensure to execute this in the right way and include the right trust signals. Giving a variety of different options for a visitor to connect with you is always favourable. Clickable e-mail link / phone number(s) / contact form / social media links are the essential ones to include.
Marking your website up with Schema information such as opening times, contact number, address, etc. will boost your enquiries and help with SERP appearance.
Go that extra mile and embed a map from Google with information about how they can find you. Sweet!

Social media
Nielsen proved that 92% of people trusted recommendations from their friends and family more than any other type of marketing. Having a prominant social media presence on your website will give visitors active trust signals. If they see that always sharing posts about your business, it shows you have nothing to hide, you have a voice and are passionate about what you do.
>How social media can increase your sales figures

Blog posts / How to's / Download PDF's
If you have a blog or news page on your website chances are a visitor close to contacting you will visit this page. If you are posting here frequently – great! If not, then consider removing the dates of the articles or improving the content on each of them. If you simply don't have time or it's not an essential part of your marketing strategy, consider disabling this page completely. Visitors who view a blog or news page with nothing on there or with very low quality/quantity will almost certainly leave without contacting you. You could also add a free PDF download guide, information your visitor can print and read at their leisure and gain trust offsite.
You could also provide examples of work through case studies and achievements. If you offer services such as kitchen fitting, for example, then consumers would benefit from learning more about "how it works with this company". This can be achieved through the creation of a case study. Create a step-by-step case study of the whole process, from kitchen design to completion. Identify each step with pictures to help illustrate it – this will massively influence whether visitors decide to contact you or not.
Desirable Website Trust Signals
Independent 3rd party reviews
Sites such as Trustpilot or Reviews.co.uk provide a valuable service to business's who offer a service or sell a product. They collect reviews from your previous customers for you. Once you have collected 5 or more reviews stars and a rating will start appearing in organic search listings next to your name. Collect over 30, and stars will start appearing in Pay Per Click Google Adwords campaigns. This will ultimately increase click-through rates (CTR) and consumer trust in your business.
Company awards and accreditations
Listing out any certificates by nationally recognised bodies will go a long way to gaining your visitors trust. In addition, be sure to include information about any releavant qualifications or awards on your site. This will increase the amount of conversions you receive, as visitors do value them.

Secure payment / HTTPS
If you sell something on your website where you collect payment or save customers details then encrypting your site will build visitors' trust. 2015 was forecast to be the year of security and with big websites like TalkTalk being hacked, people are becoming more wary about who they give their details to.
Final Trust Thoughts
In an era where business-to-consumer and business-to-business trust is being put to the test, you'll do well to make changes on your website. If you follow this guide to increasing website trust it will also set your customer relationship off on the right foot. Customers who have an active trust towards an individual or company are more likely to work with them, become repeat customers and even become ambassadors and referrers.
What makes the difference between a successful website and an unsuccessful one is the experience and journey they are given whilst on the website. Start making these changes today to give your website the best chance of succeeding!