Search Engine Optimisation (SEO) doesn't have to be complicated when you have an award-winning agency in Exeter to take the burden from you! As an established digital agency in Devon, working with hundreds of clients across different industries, we know that business owners don't always have the time to commit to their online presence and that's ok! So, if you're after a professional, affordable and friendly SEO Devon agency, then read on to find out how Media Street can help you achieve your online goals in 2022.
We Make SEO Interesting (Yes, Really!)
We get it, SEO isn't the most interesting thing in the world, but it sure is important if you want your business to succeed and to stand out from your competition online. Luckily, we make SEO interesting for our clients, as well as making sure they understand what we are doing and why we do it. This comes in the form of an allocated account manager who will liaise with you on a monthly basis, with clear and informative updates about your SEO campaign, our work tasks and how they will elevate your website going forward.
At Media Street, we never want our clients to be confused or to misunderstand what we do when it comes to their SEO campaign, that's why we make the whole process as seamless and as interesting as possible.
A Wide Range Of Devon SEO Services
Search Engine Optimisation encompasses over 300 elements, whether that's basic or technical (including Google's latest algorithm update – Core Web Vitals), there is always something that we could be tweaking on a website to increase its performance. Aside from the nitty gritty SEO features, there are also more general practices we could take into consideration when it comes to boosting your search engine rankings.
The on-site and off-site SEO services we offer here at Media Street are all beneficial alongside a technical SEO campaign and would significantly help your business online: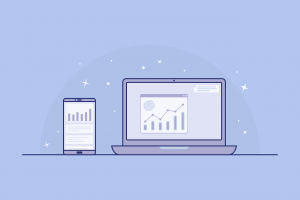 Want An Instant Marketing Hit? Try Paid Advertising!
Running a paid advertising campaign alongside your SEO is a great idea if you want to advertise your online business instantly. Where SEO takes a few months to kick in and see results, paid advertising, whether that be Google Ads or Paid Social Marketing, can see your business in front of its intended audience within a few minutes of setting the campaign up, meaning instant traffic and instant conversions.
What's not to love about that?!
Looking To Be The Bees-Knees In Your Local Area?
Do you want to be the best business for your services in your local area? Perhaps you're a stylish shoe-maker in Okehampton, or a brilliant plumber in Plymouth? If you're after the top spot in Google's search pages, start off small with local SEO and once you've conquered that, you can start to branch out to national or even international SEO as you see fit for your business.
Want To Jump On Board With Media Street? We Would Love To Have You!
Whatever your online business or website goals, we would love to discuss your requirements in further detail here at our Exeter SEO agency – there's nothing we enjoy more than getting to know people in business and helping them wherever possible. If you think SEO could be the service you need to get the ball rolling for your business (or any of the many others we offer), drop us a line on 01392 914033 or email us at [email protected] – we can't wait to hear from you!